The People's Climate March
29 November 2015
On 29 November 2015, hours before world leaders meet at the Paris Climate Summit COP 21, global climate change marches took place in over 2000 cities around the world to ask political leaders to make a bold commitment to action to solve the planet's growing crises. It was the largest global climate change mobilization in history.
People around the world joined this citizens' initiative to set out their demands on climate justice. These public events marked the start of two weeks of actions that had been planned to take place over the duration of the summit, to build global mobilization and a united effort by individuals everywhere who striving for a future that benefits people and planet alike. The Climate March events culminated in a mass demonstration in Paris on 12 December.
ACTIVATE's partners in Nicosia, Cyprus and Seoul, Korea, marched alongside their fellow citizens in support of this common purpose.
The Cyprus People's Climate March was organized by the environmental NGO Friends of the Earth Cyprus, a member group of Friends of the Earth Europe and Friends of the Earth International.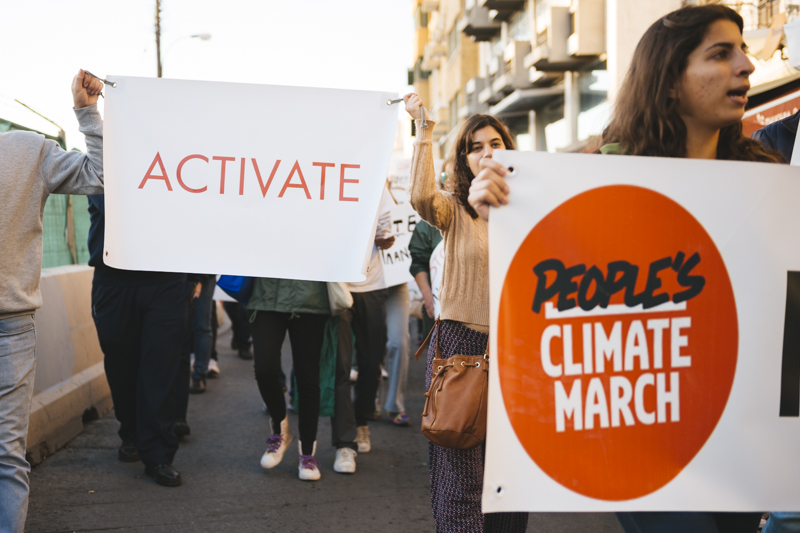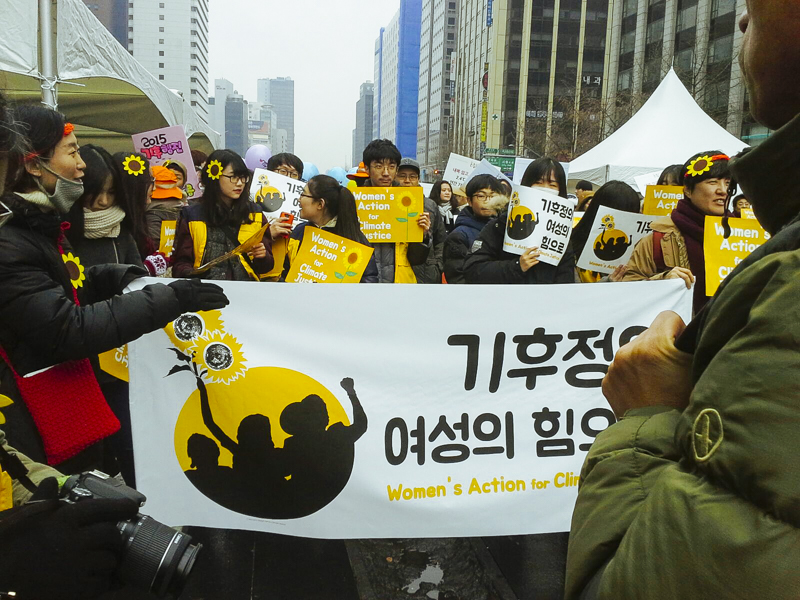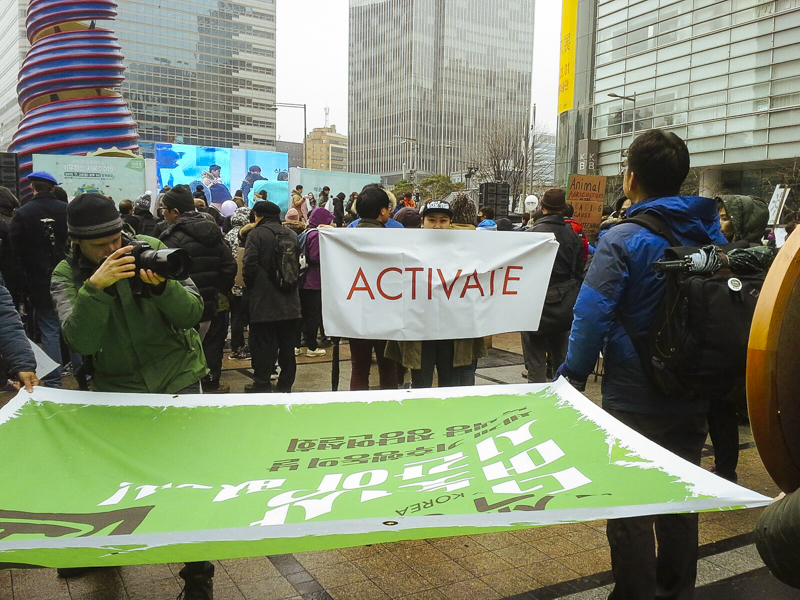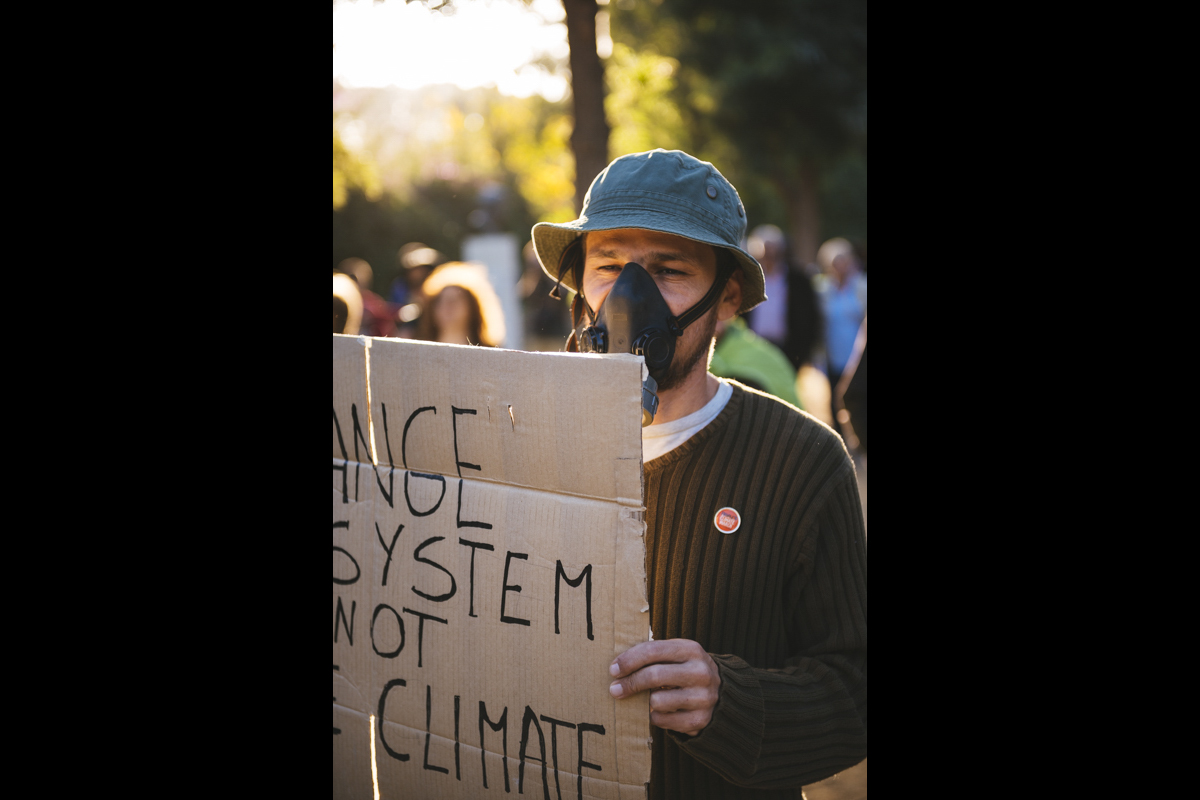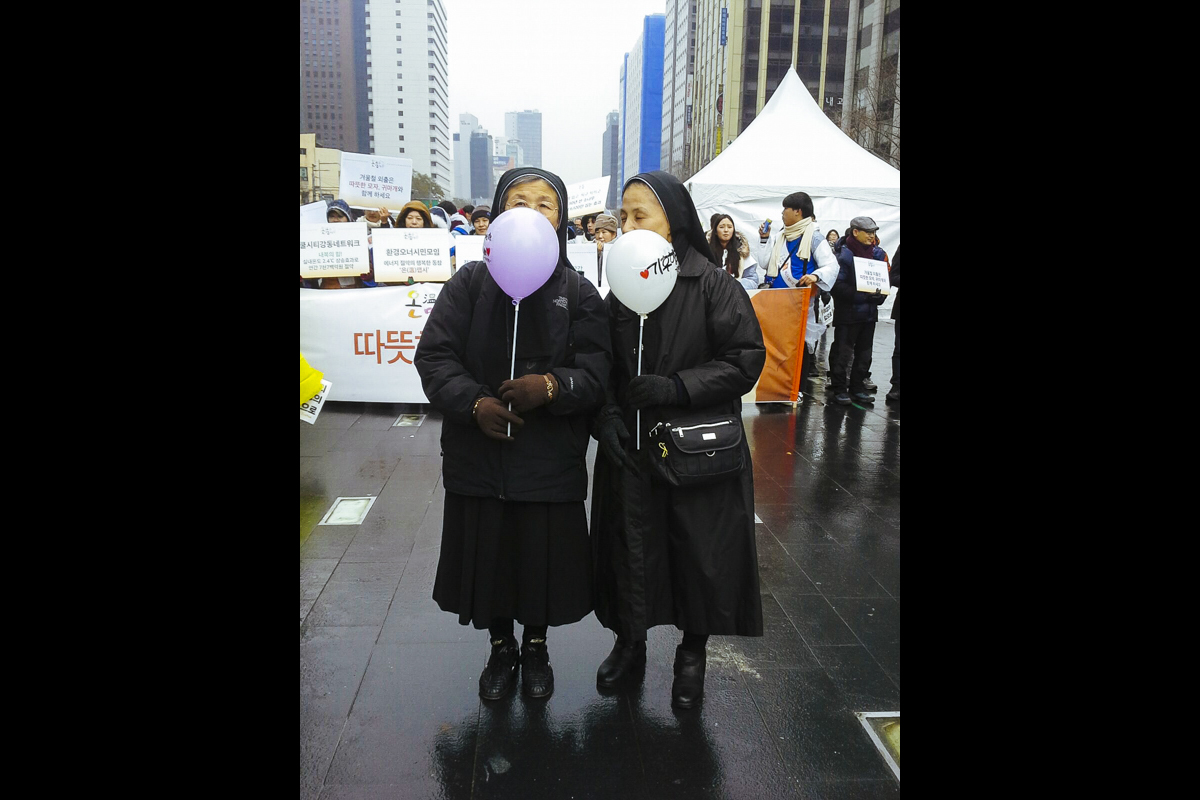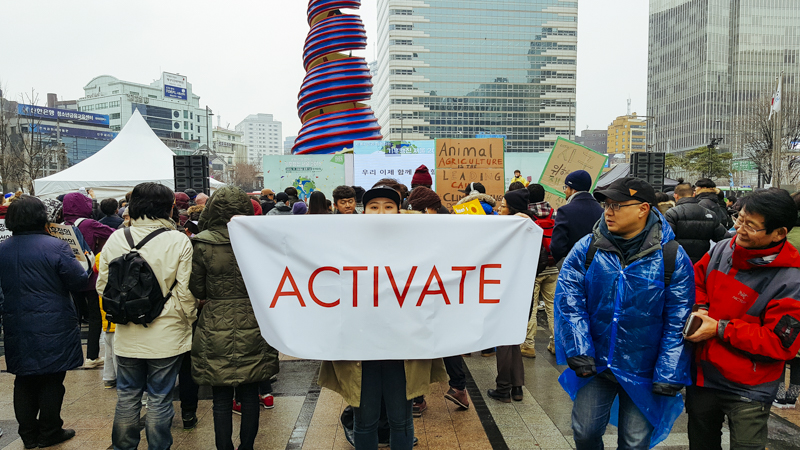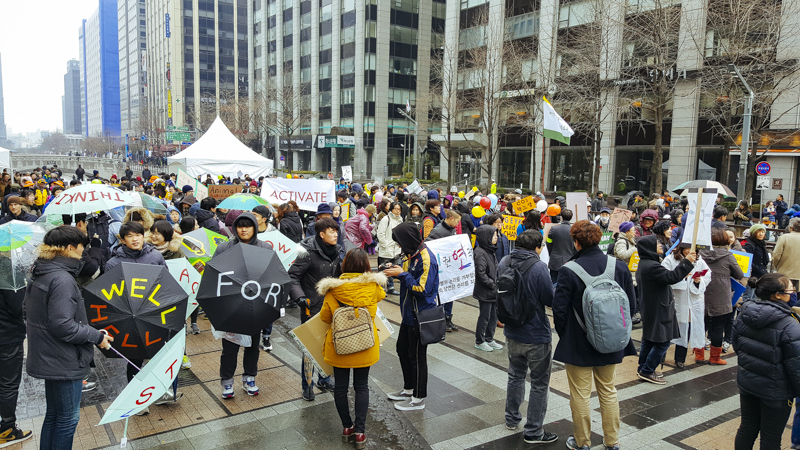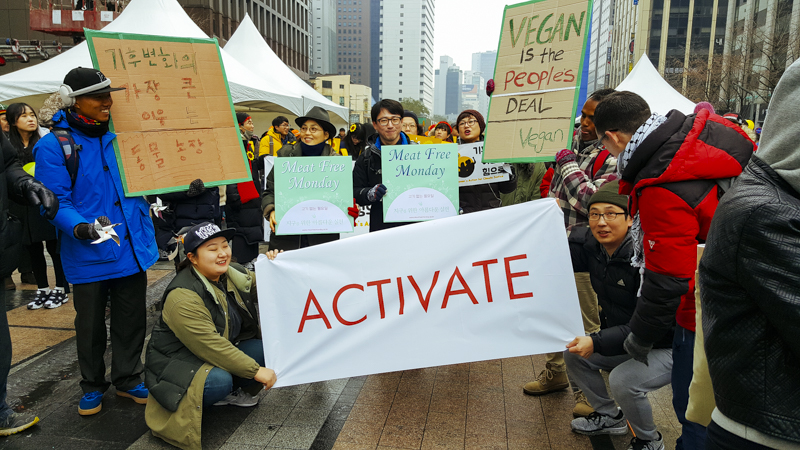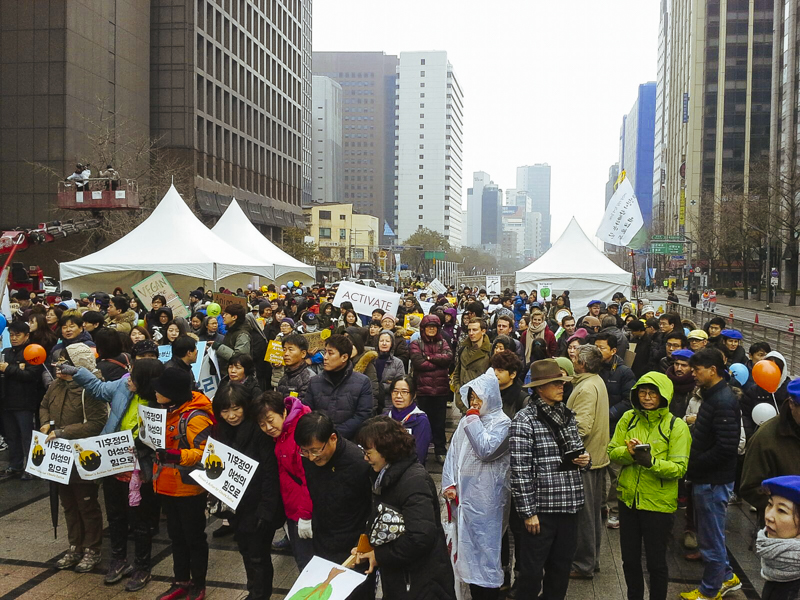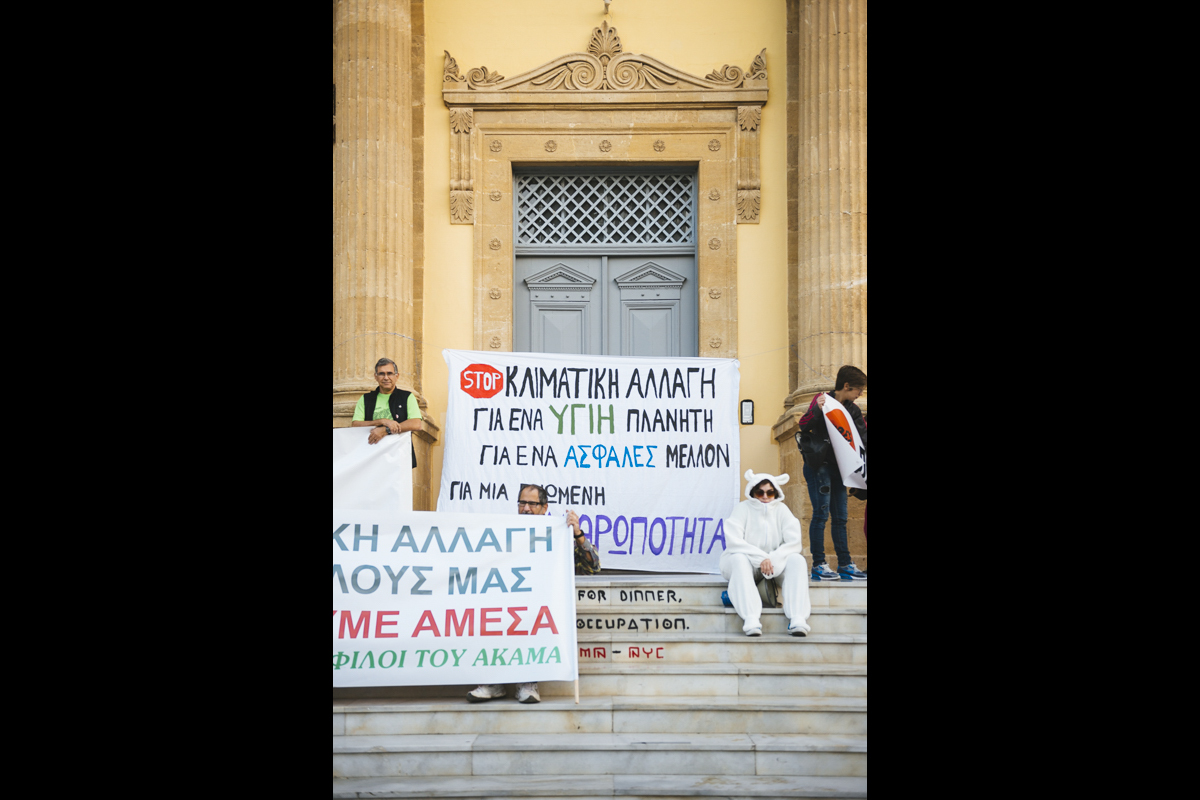 For more information about the United Nations Framework Convention on Climate Change (UNFCCC), and the Paris Climate Change Agreement of December 2015 that was regarded as the most important international decision on global climate governance, and the the 17 Sustainable Development Goals (SDGs) Agreement adopted by world leaders at the United Nations General Assembly in September of 2015,
Some background to the topic of Climate Change and its relation to the topic of water:
Climate change is a multidimensional issue. At the center of the climate change discussion is water.
The dramatic increase in the Earth's temperature in recent years due to global warming has shifted and disrupted the planet's natural hydrological cycle and put our ecosystems under increasing stress. The consequences of these changes are affecting life across the globe; on the most basic level, in the form of extreme weather patterns and their effects - colder winters, more intense floods and dramatic hurricanes, superstorms; severe drought, wildfires and longer and drier summers, melting glaciers and rising sea levels worldwide. These changes will continue to affect our lives if the global community does not have an integrated and unified response.
As a consequence of our changing climate, 2016 was confirmed as the third consecutive hottest year since weather record-keeping began in 1880. In July 2016, according to NASA, the world's surface reached the hottest it has ever been - in other words, that it the Earth's surface temperatures were most probably the warmest since the last inter-glacial period 125,000 years ago.
Overall, 2016 surpassed the previous year's record by 0.2°C, and the average global surface temperature approximately 1.3°C above pre-industrial times. 2017 ranked as the second warmest year on record globally for land/ocean surface combined. The five warmest years on record have all taken place since 2010, and a total of 17 of the 18 warmest years on record have all occurred since 2001, according to NASA GISS.
It is predicted that these current records will be surpassed again and again, as we are on course to pass the limit that we are meant to avoid as stated in the Paris Agreement (1.5 °C above average pre-industrial temperature) by 2024, give or take a few years.
In addition to this, water experts agree that even if our dependence on fossil fuels is reduced and greenhouse gas emissions are reversed, if we prolong our continued abuse of our planet's fresh water and its water systems, we will not be able to stop climate change.
Thus, in order to tackle the greatest challenge of our age, climate change, we must also appreciate the need to address the world's multiple water crises from every relative angle - not only the environmental - and consider the larger perspective of corporate, economic, political pressures that are still driving our water governance.
ACTIVATE's continuing water initiatives aim to illustrate the water crisis within its larger context and to contribute to the ongoing collective momentum to push potentially world-saving policies into meaningful action.
We inhabit a water planet, and maintaining everything from our seas and oceans, to clean water and proper sanitation is necessary for the basic building blocks of a healthy life. In recent years civil society groups, concerned citizens, scientists and socially-engaged artists have come to champion the world's water crisis by supporting climate change and environmental actions, and becoming part of a broader movement for change around the many water issues of our time.
By contributing this message in solidarity with the goals of the COP for the UNFCCC and the UN's Sustainable Development Goals pertaining to water as one of the critical targets of its proposed universal agenda, we reaffirm its aim of 'stimulating future action in areas of critical importance for the humanity and the planet' and to 'support the well-being of present and future generations'.
By doing so we can reinforce water in its simplest form:
as a basic human right.
At this acutely critical moment for the environment, all of our waters, vital for existence, must be preserved and safeguarded against our continued abuse of our planet's fresh water and its water systems.
It has become urgent to address the entire water cycle: access, quality, efficiency, the just management of water resources and related ecosystems, in order to ensure that all of our planet's natural life continues to thrive despite the realities of:
pollution, privatization, profiteering and politics.
Anyone can play an active role regarding these issues, and only our collective actions can make a difference in achieving these goals.
Water is a resource that belongs to everyone. So first and foremost, protect the water resources in your own neighborhood.
OCCUPY YOUR RIGHT TO WATER