Seoul Biennale of Architecture & Urbanism | 2017
IMMINENT COMMONS
Introduction
This inaugural Seoul Biennale of Architecture & Urbanism, titled "Imminent Commons" was initiated and organized by the Seoul Metropolitan Government and the Seoul Design Foundation. It is co-directed by Hyungmin Pai, acclaimed architectural historian, critic, alumnus of MIT and professor at the Seoul National University, and Alejandro Zaera-Polo, award-winning architect and professor at Princeton University, U.S.A. The two-month long Biennale exhibition, which launched on 1 September 2017, was a large-scale public event that presents programs and exhibits that address themes of a global scale, in particular relevance to urban settings.
In a time of a global environmental crises, unprecedented wealth inequality and urban expansion, representatives from cities around the world gathered in Seoul to explore issues pertinent to contemporary urbanism. Imminent Commons was about issues and proposals to identify opportunities and challenges for cities of the future. It was organized to provide a forum for debate to policy makers, experts and citizens to propose creative ways to address urban problems of the 21st century. Such issues include radical social and economic changes, extreme climate conditions, the politics of resources, privatization of commons, imbalances in ownership, consumption and capital.
The Seoul Biennale proposed the thematic of nine essential Commons as a viable path towards a sustainable and just urbanism; four of which are the Ecology Commons of 'Water, Air, Energy, Earth', and five are the Technology Commons: Making, Moving, Communicating, Sensing, Recycling. With over 100 projects participating from around the globe, the Biennale was organized along two major exhibitions, the 'Cities Exhibition' and the 'Thematic Exhibition', and located at two main venues in Seoul, the Zaha Hadid-designed Dongdaemun Design Plaza (DDP), and the Donuimun Museum Village. The Biennale's Live Projects included ongoing citizen participation programs, and took place at major historical and industrial sites in Seoul.
CITIES Exhibition "Commoning Cities" | DONGDAEMUN DESIGN PLAZA (DDP)
The Cities Exhibition was organized to serve as a platform to view principles of modern urbanism. Held at the DDP, its orgnaizers aimed to provide a global academic forum in which to discuss and promote creative ways to address urban issues through an active exchange of ideas. Moreover, to create an extensive exhibition in which the audience could view the current state and imminent future of the major city centers of the world.
Contributing to this exhibition were projects from 50 Cities from around the globe, tackling a broad range of issues that are a result of current realities of globalization, rapid urbanization, and scarcity of public resources. At the same time, the projects proposed how each city is making efforts to sustain their unique history, local culture, social and geographical contexts.
These projects also provided viewers the opportunity to explore in this public venue, the common values that cities around the world promote, and to question city governance and proposed policy direction.
Activate's EM/MENA Project at 'Commoning Cities':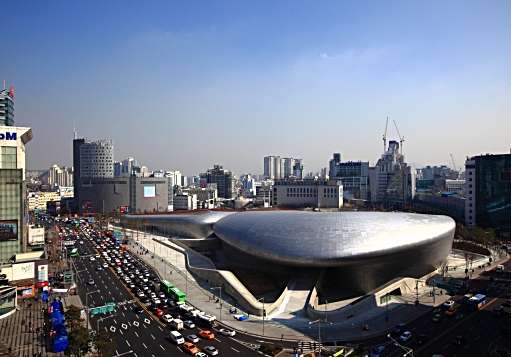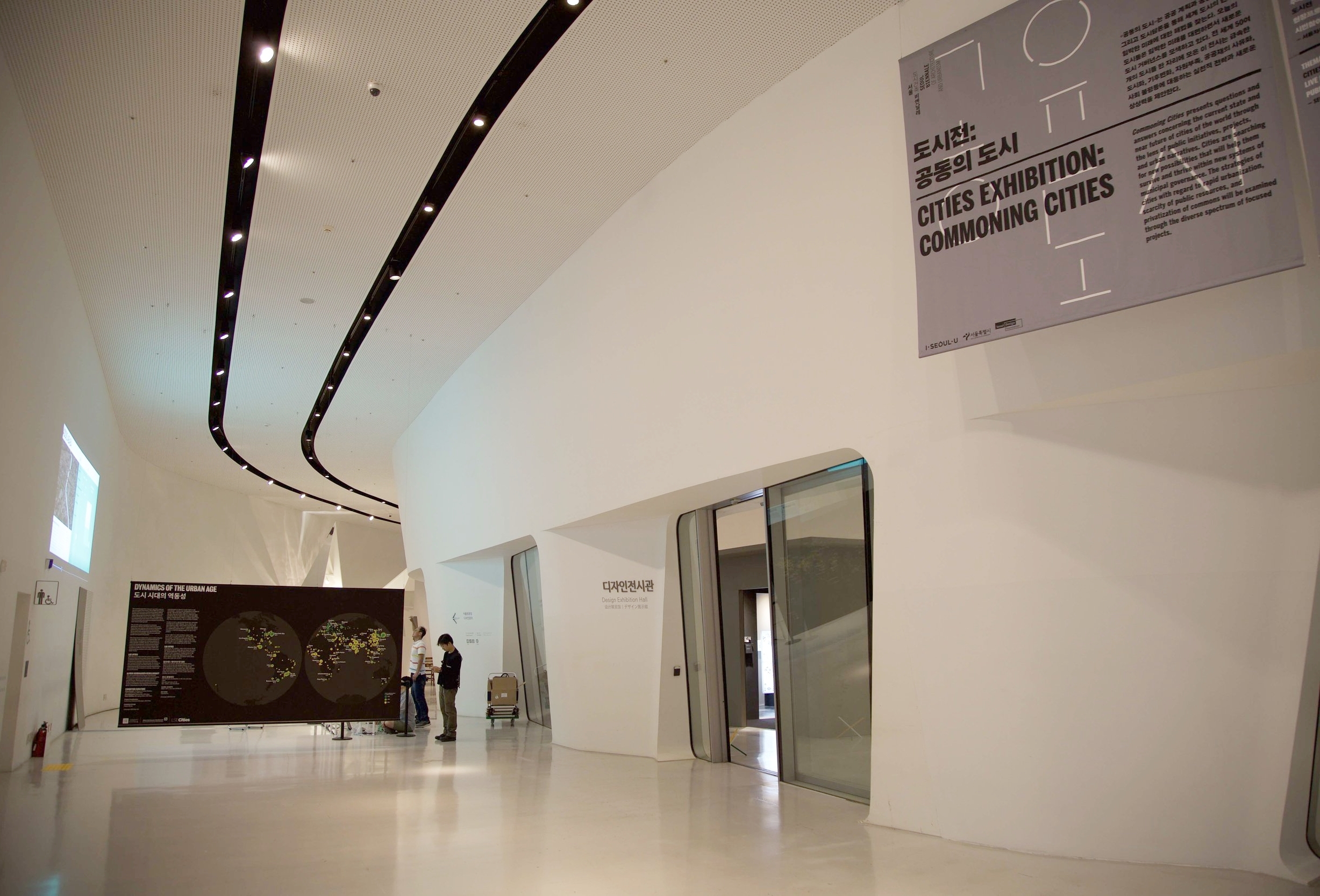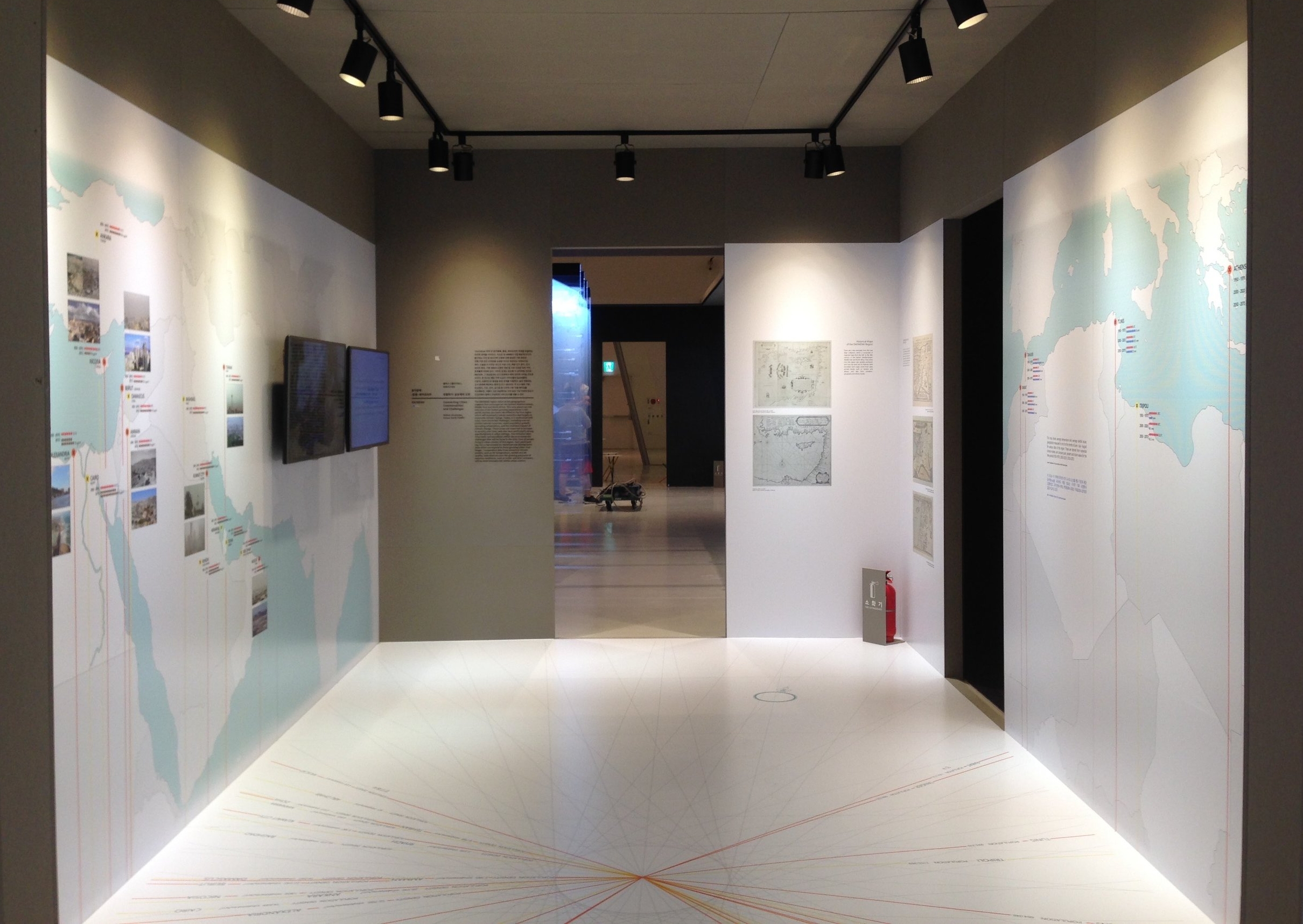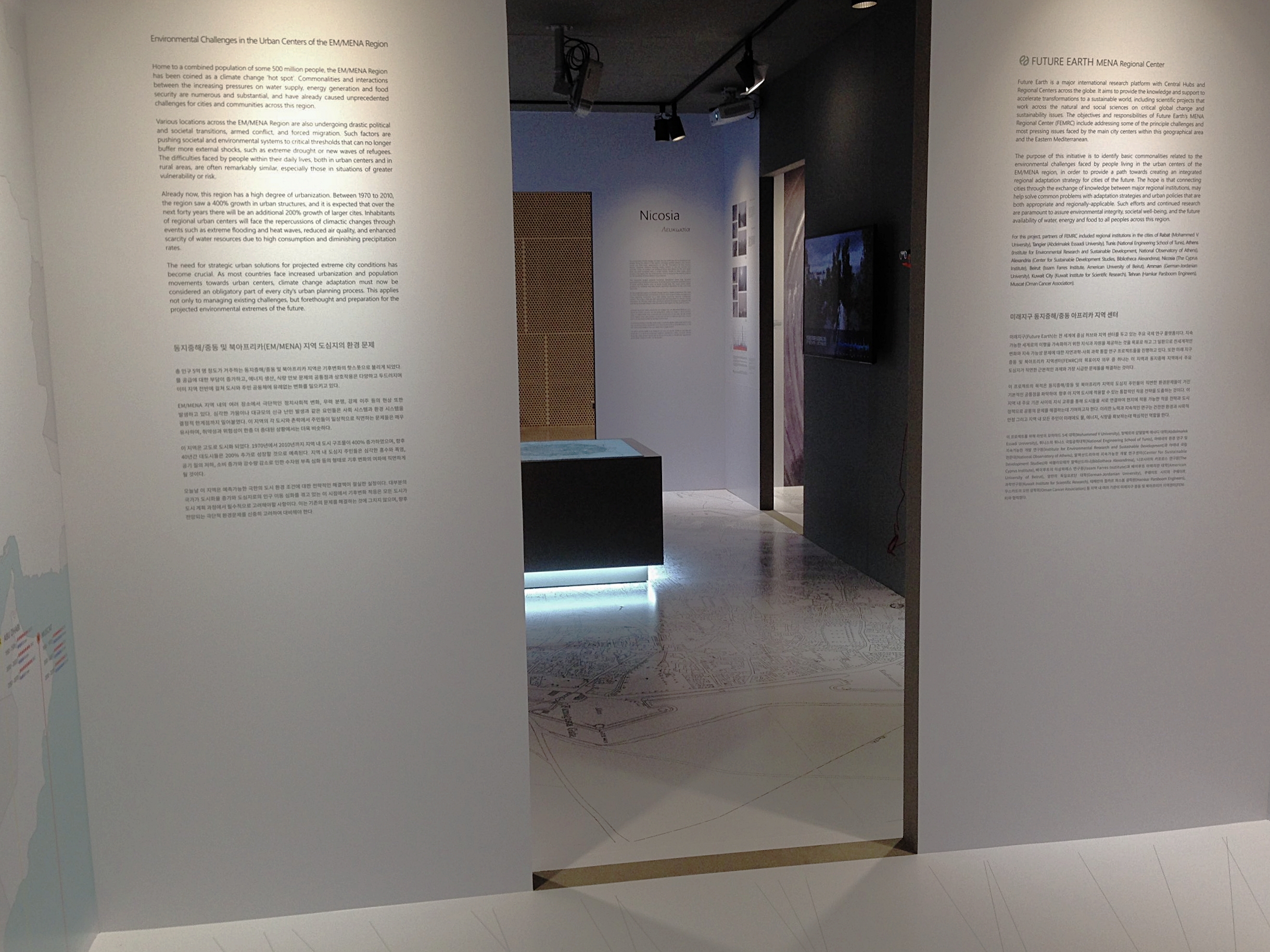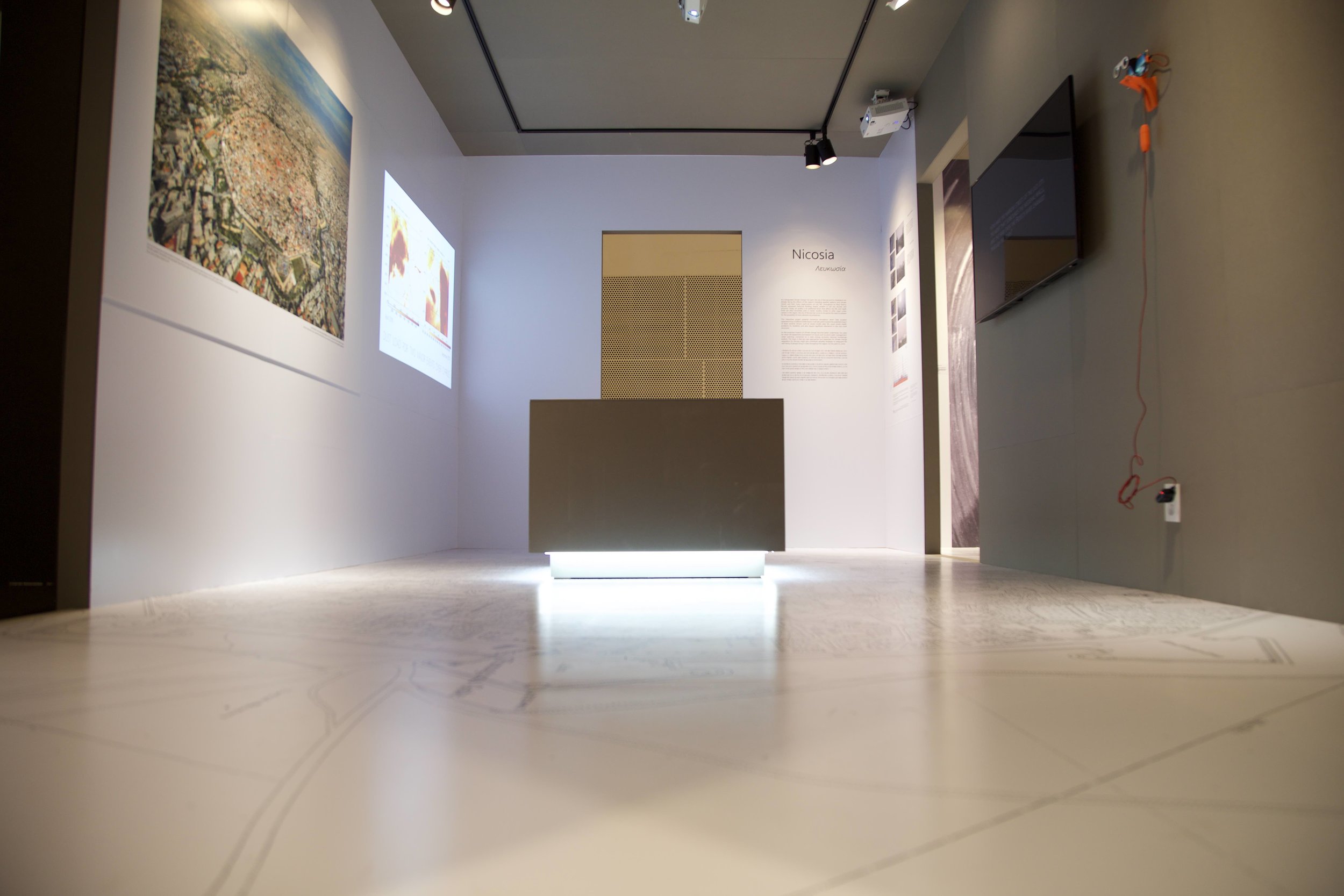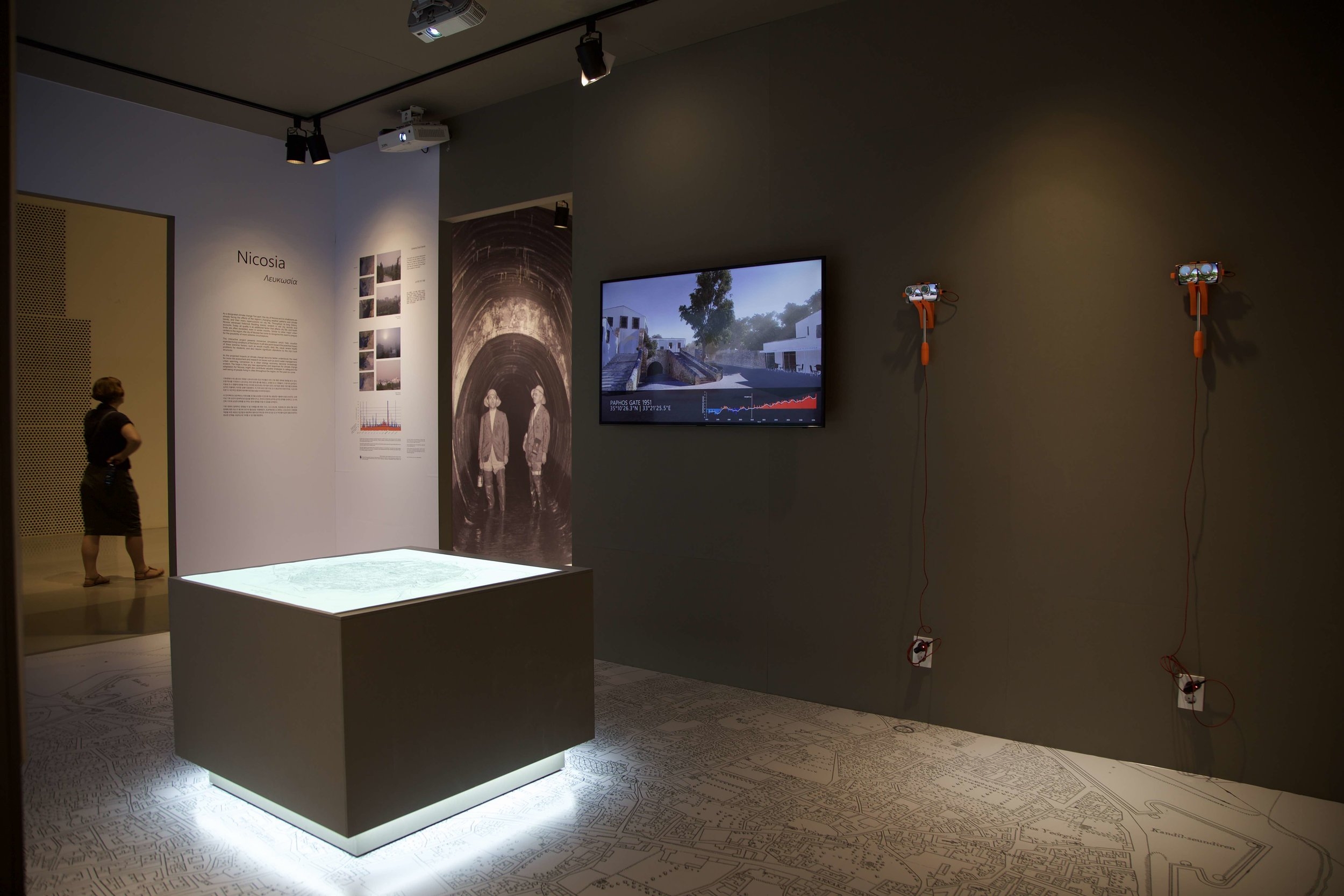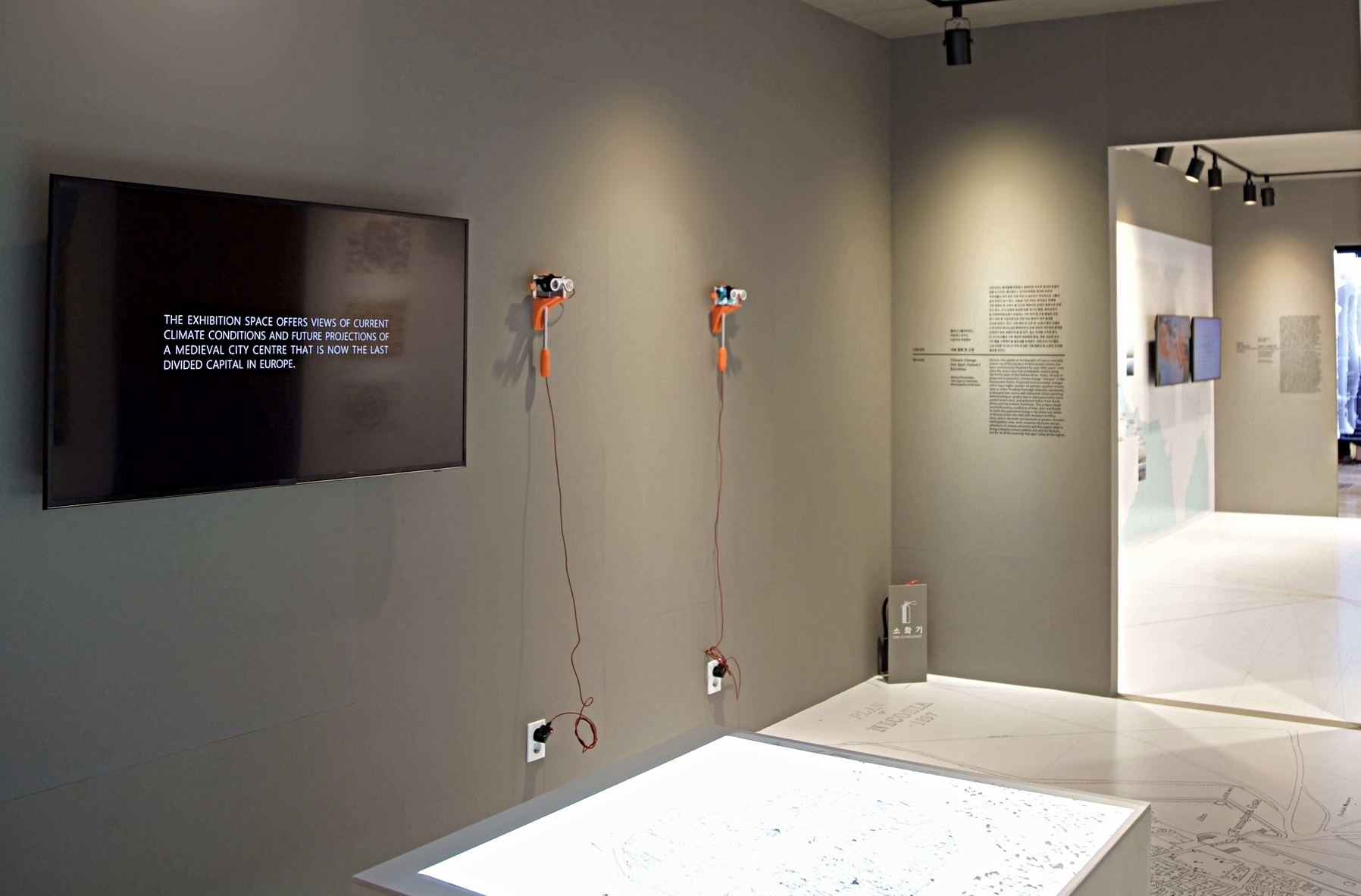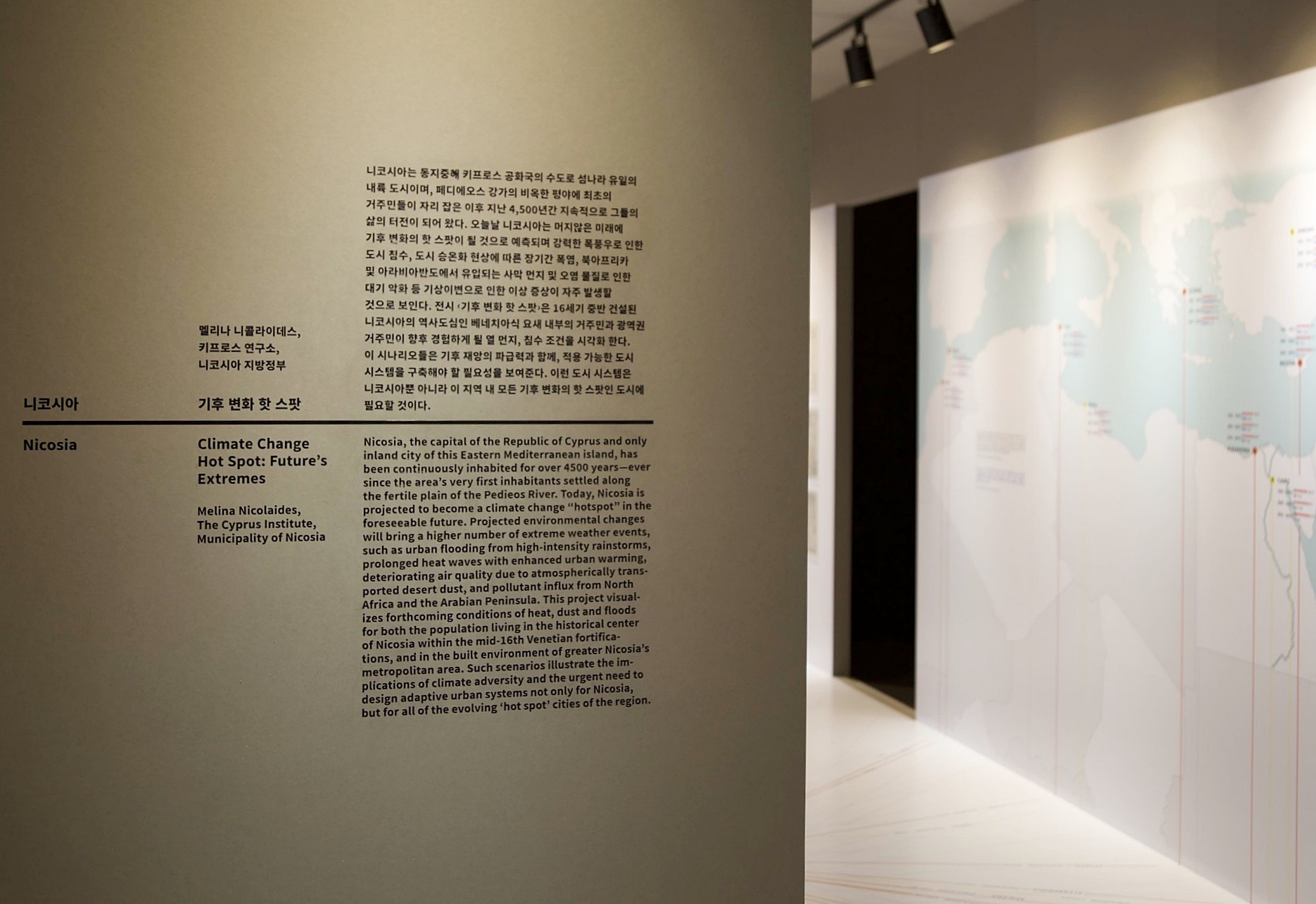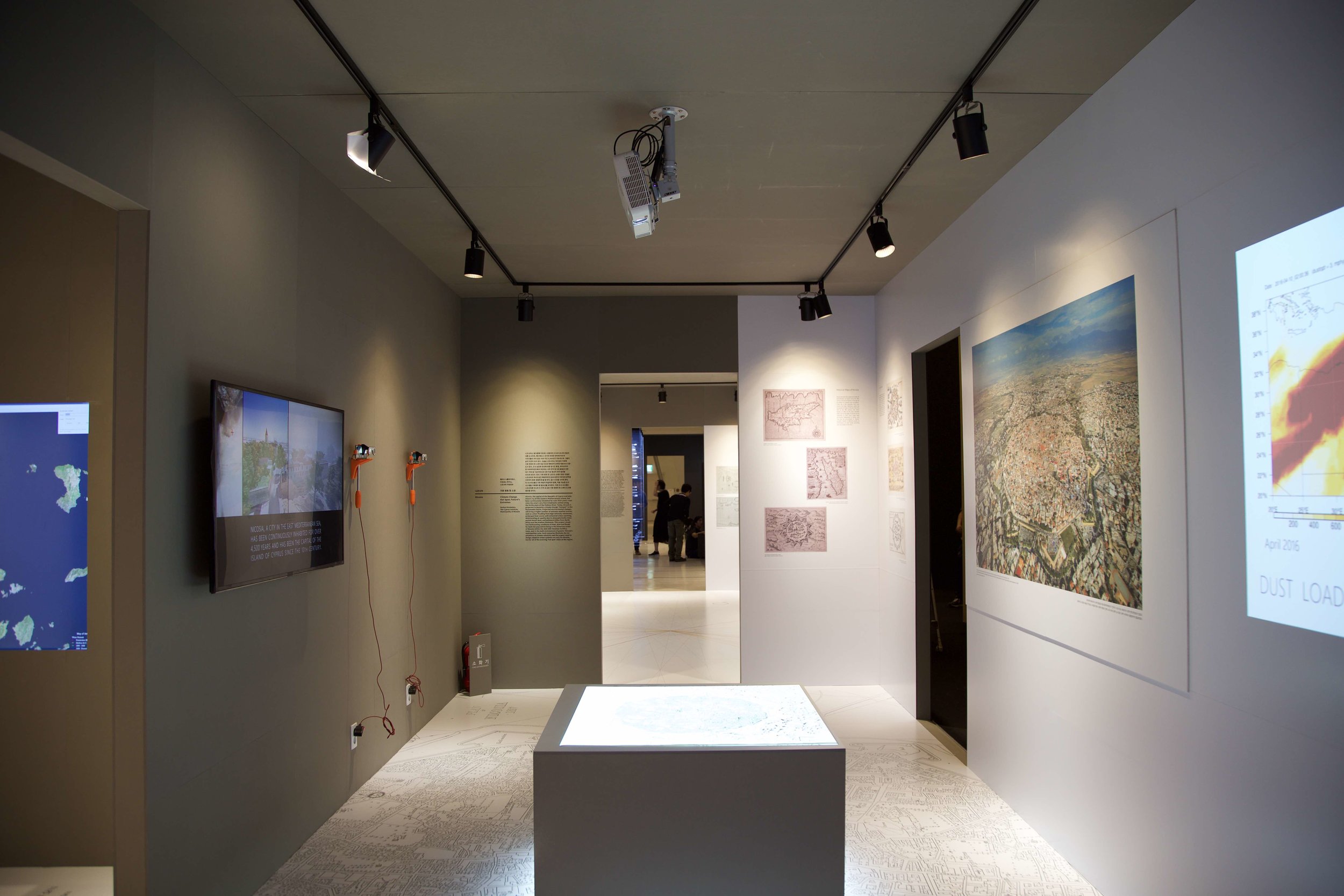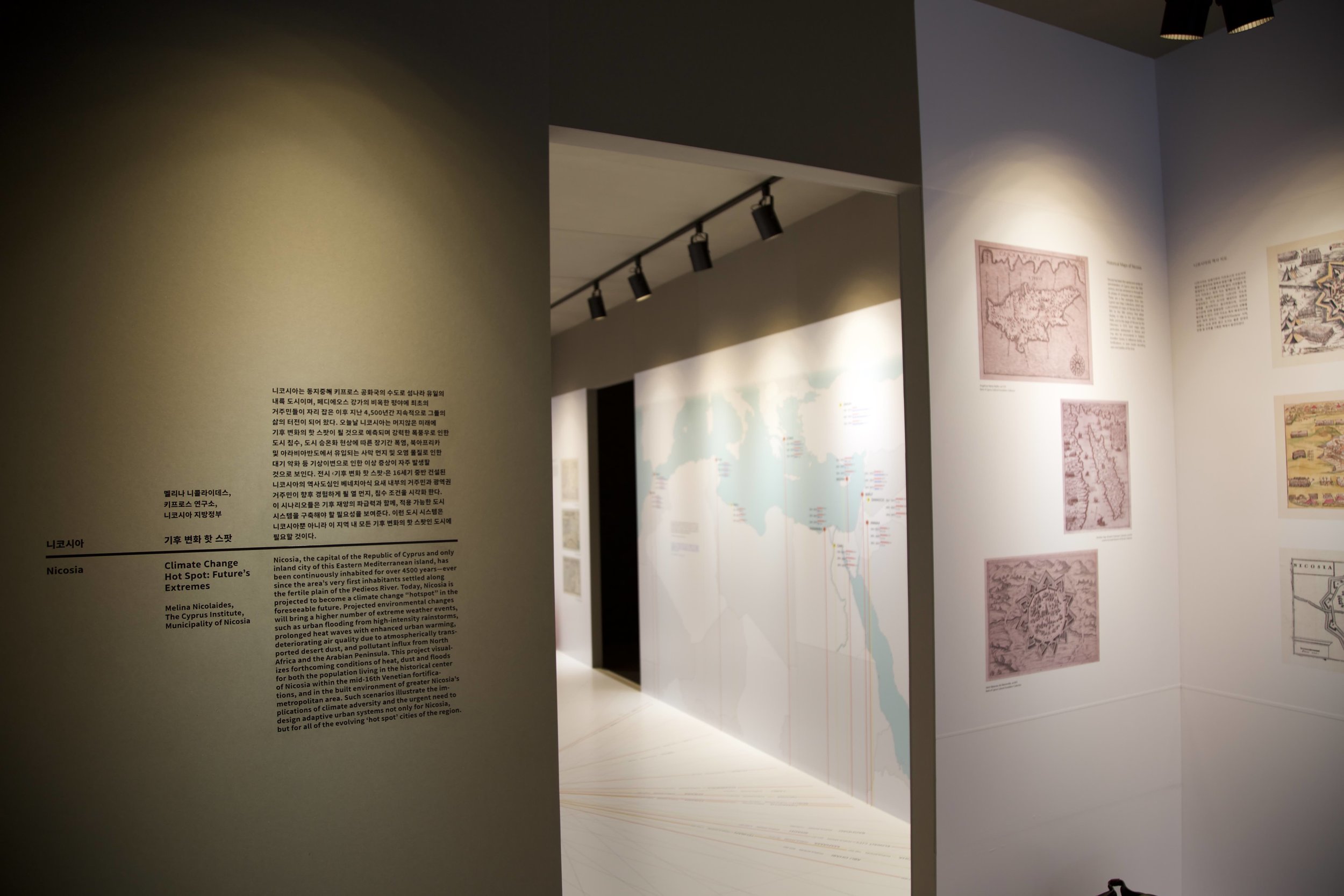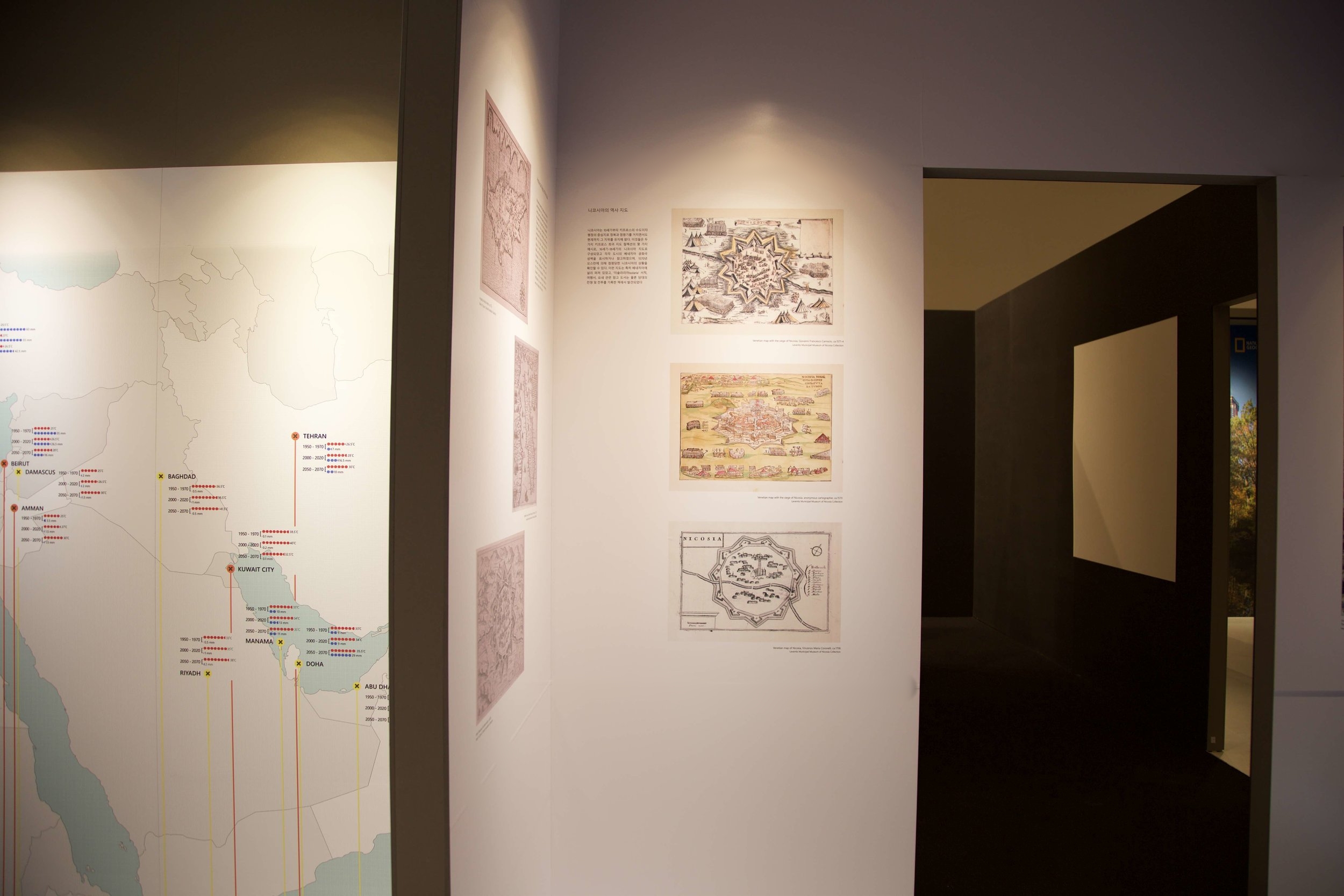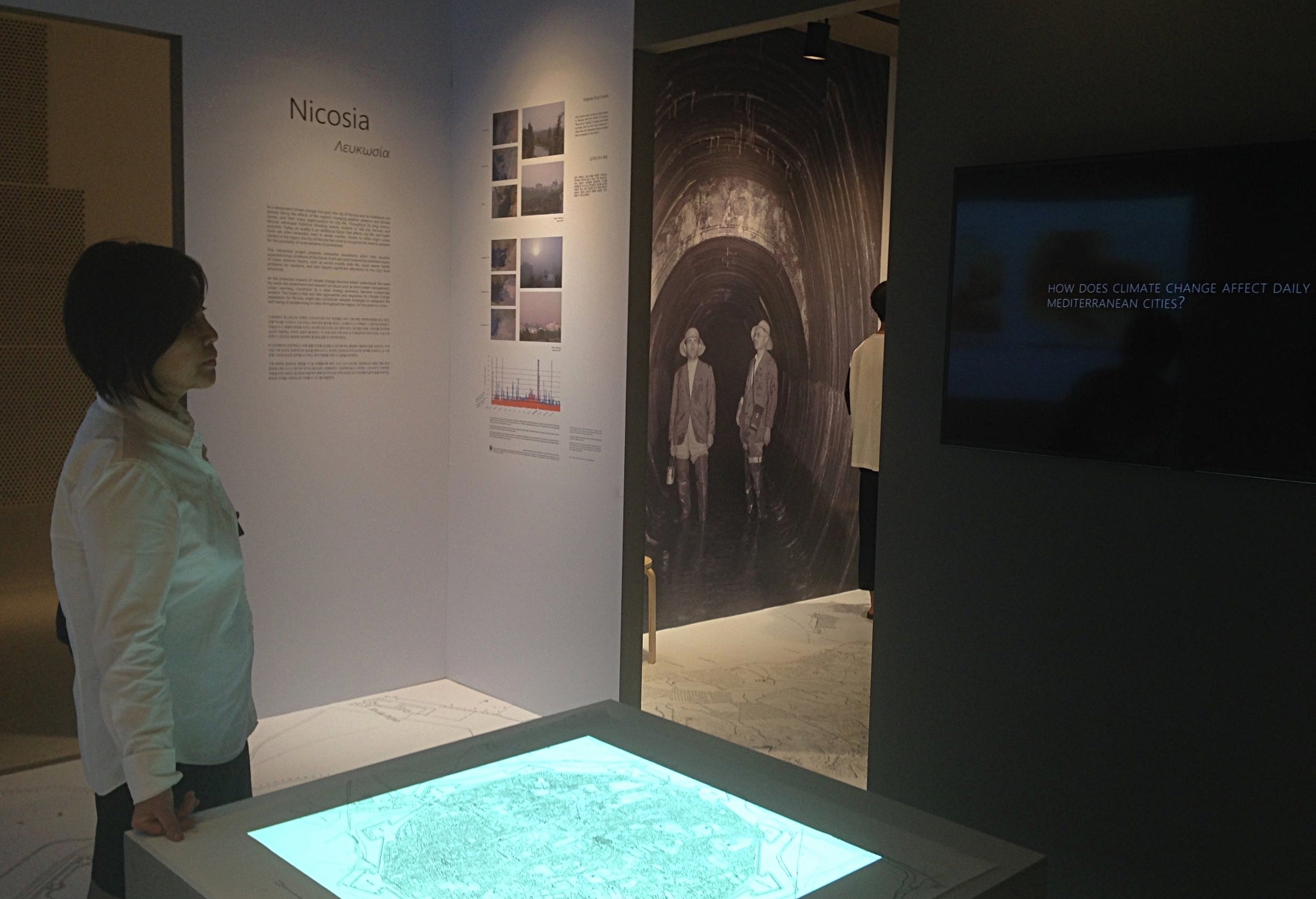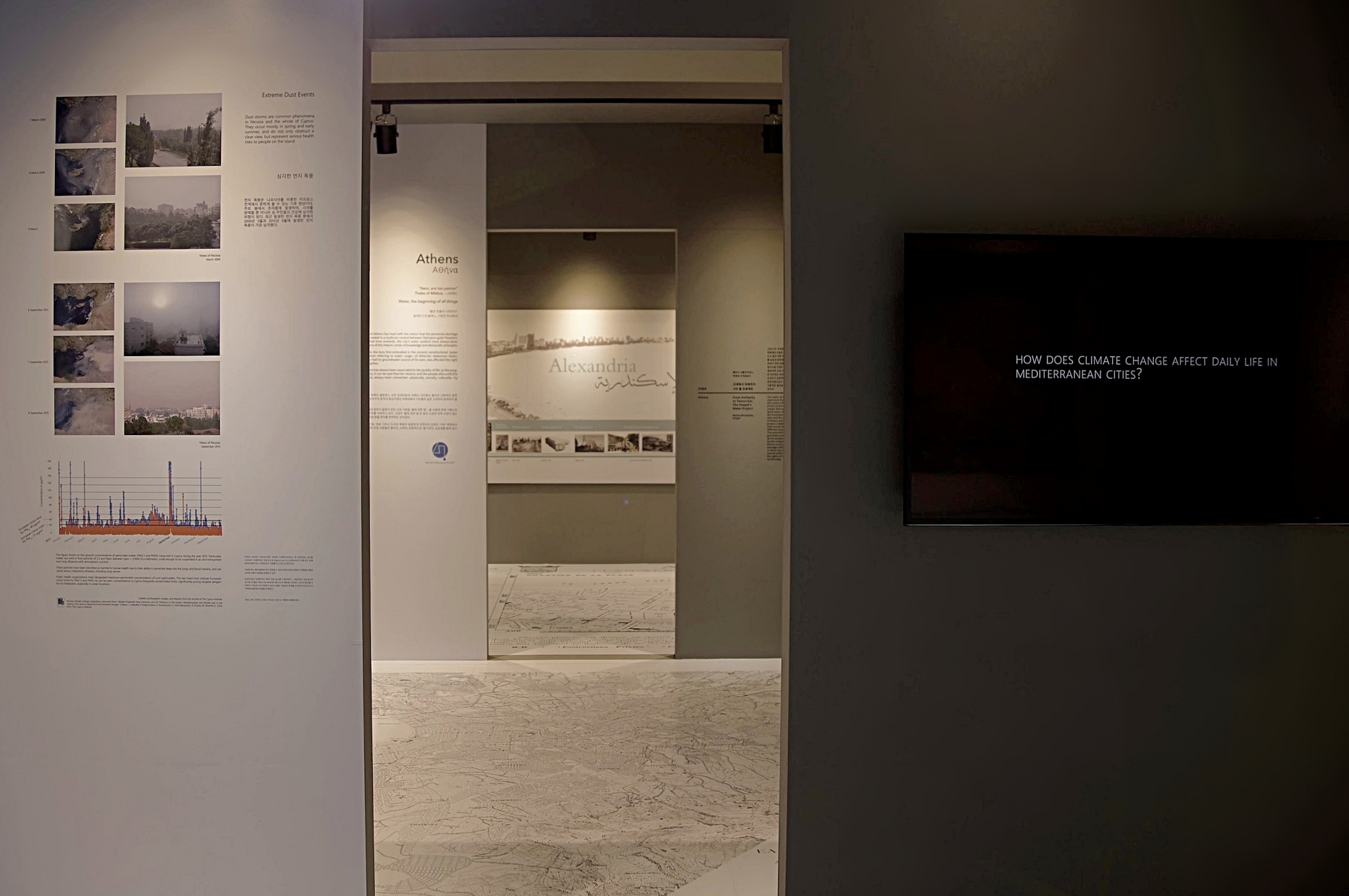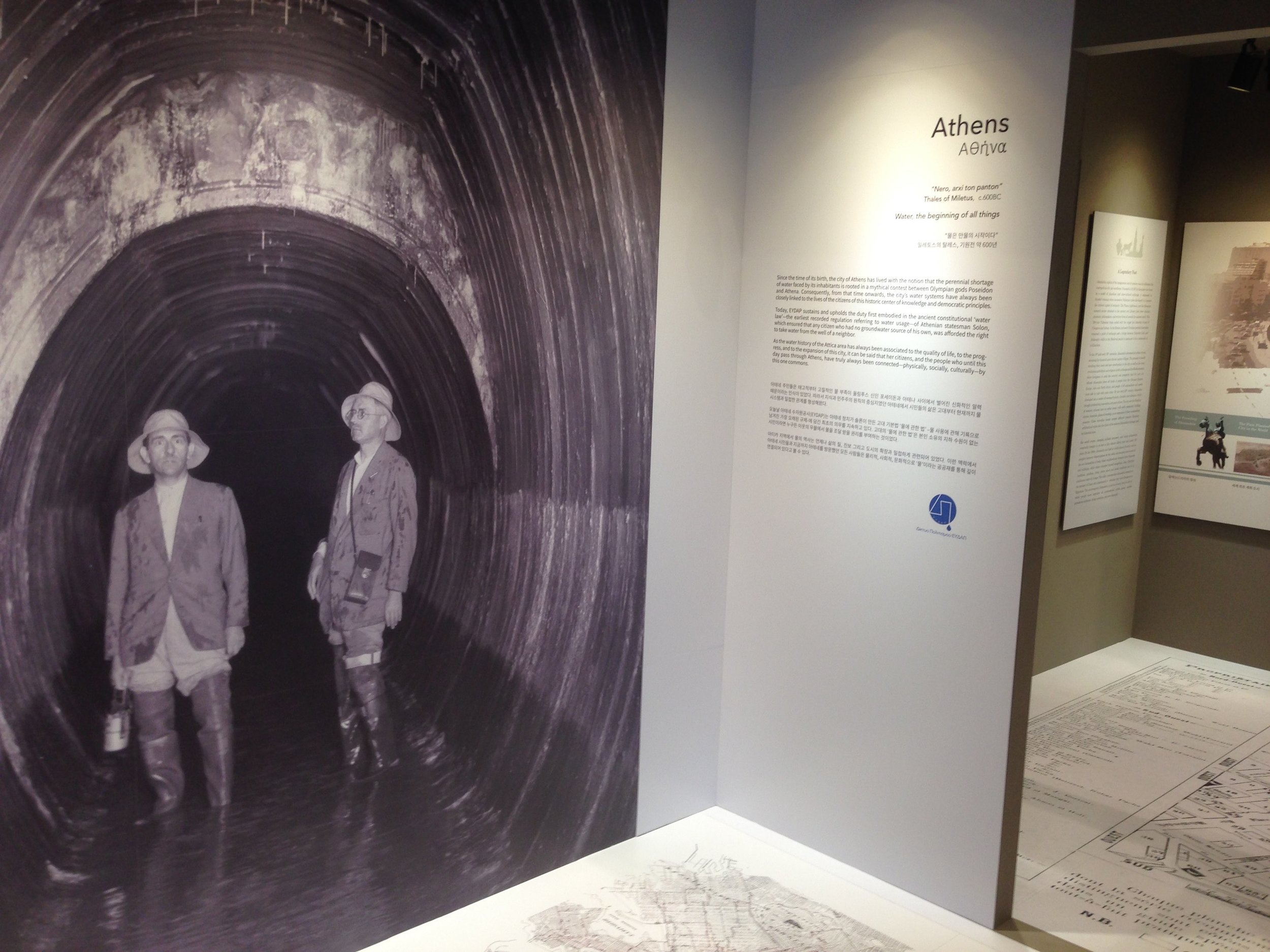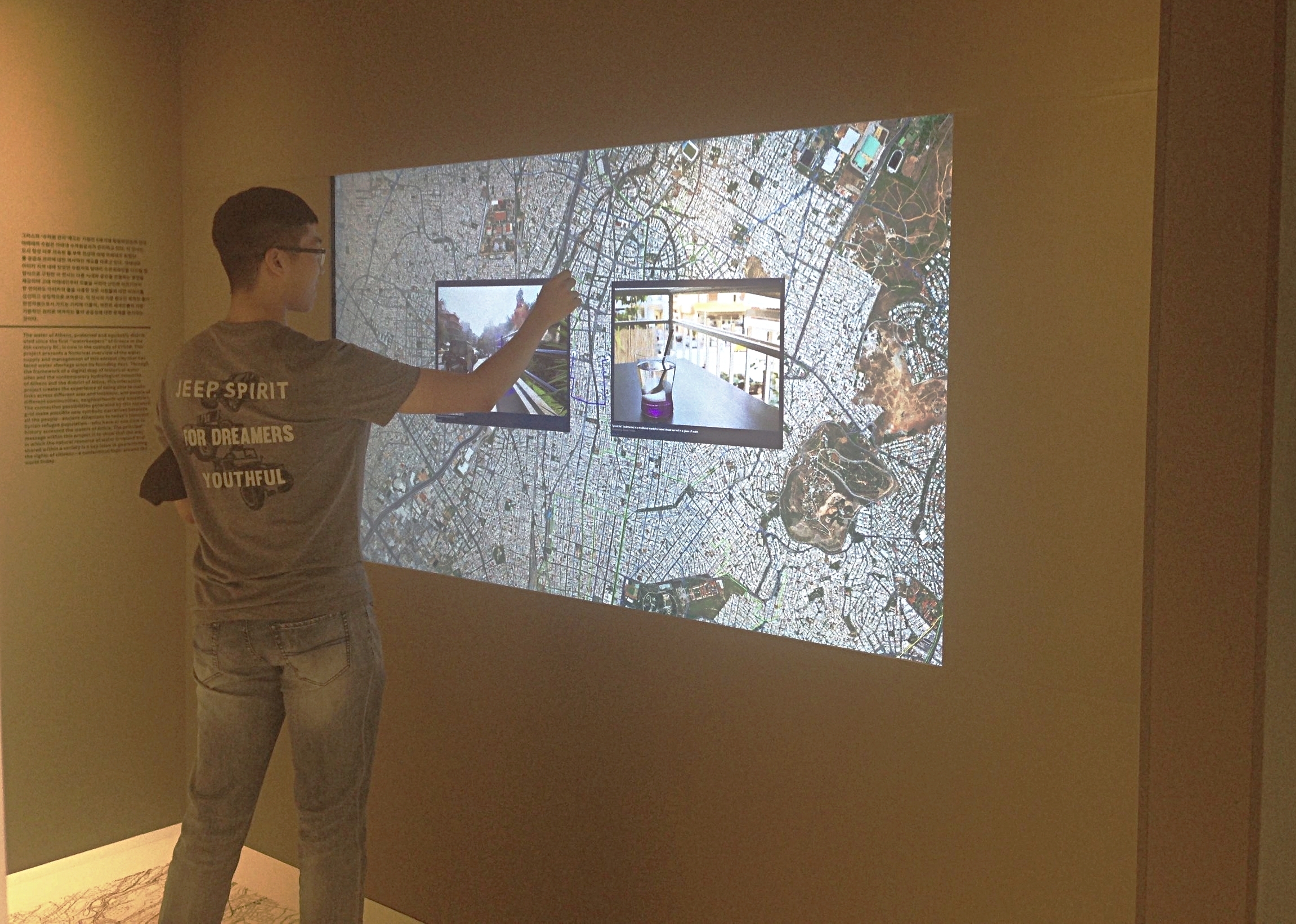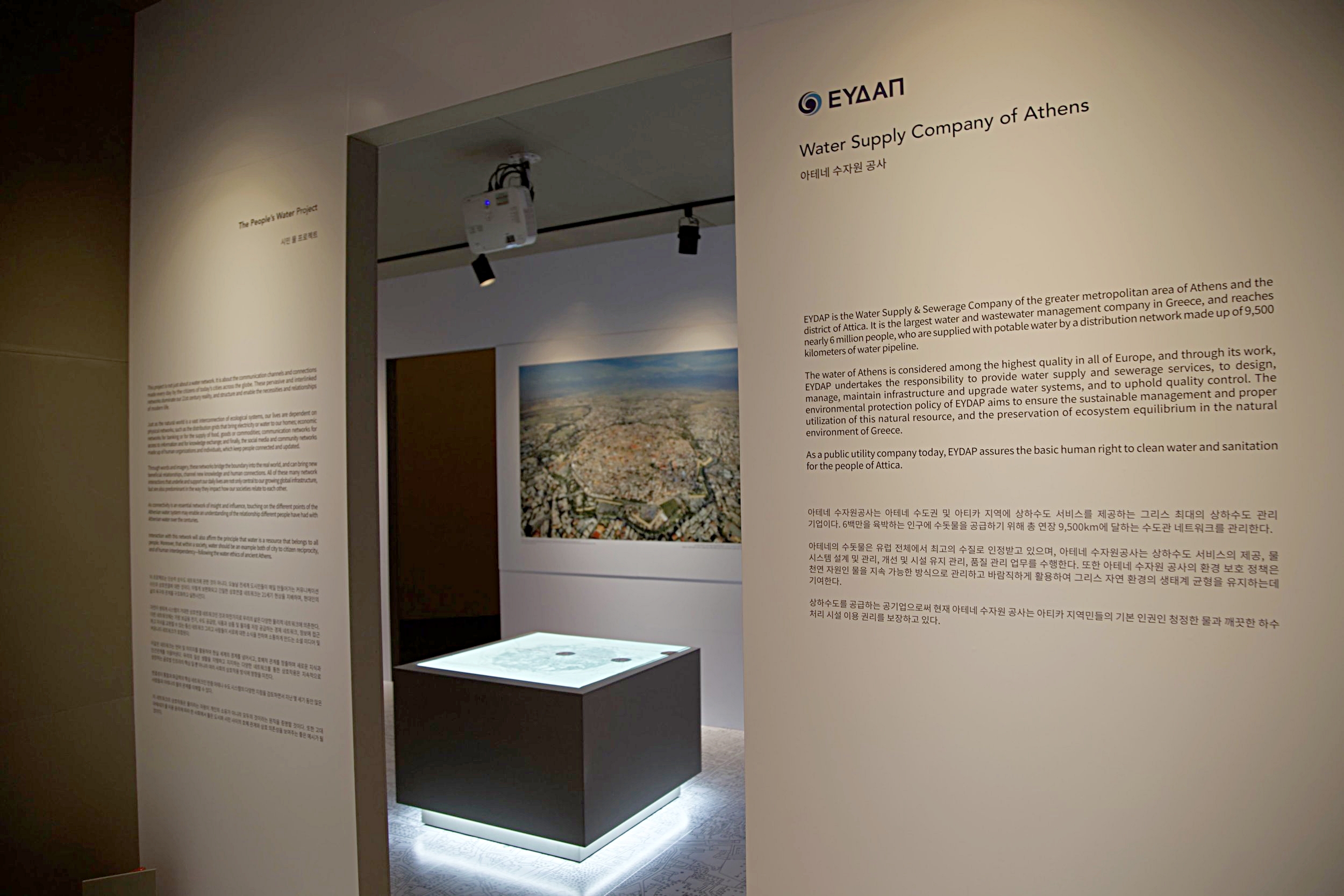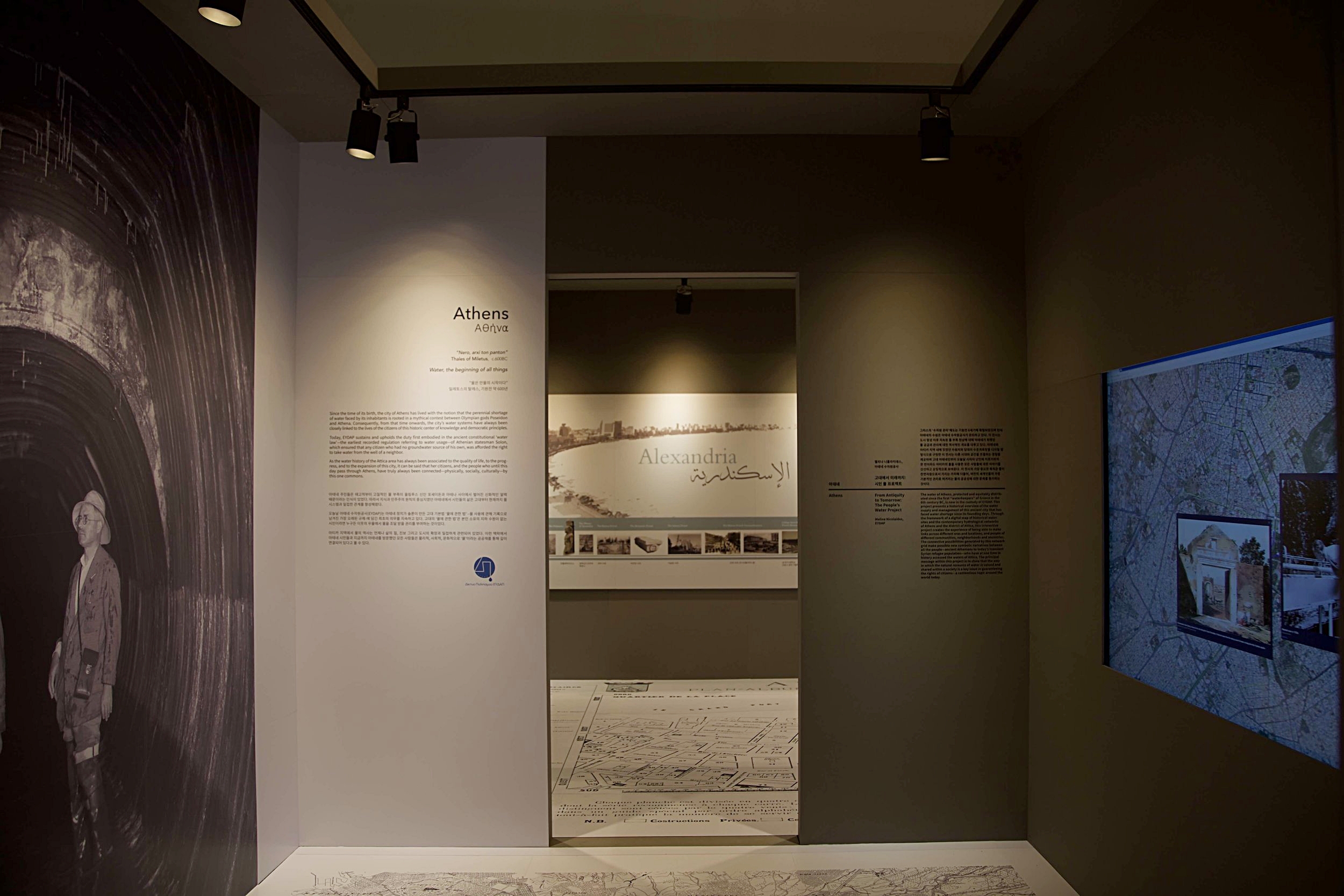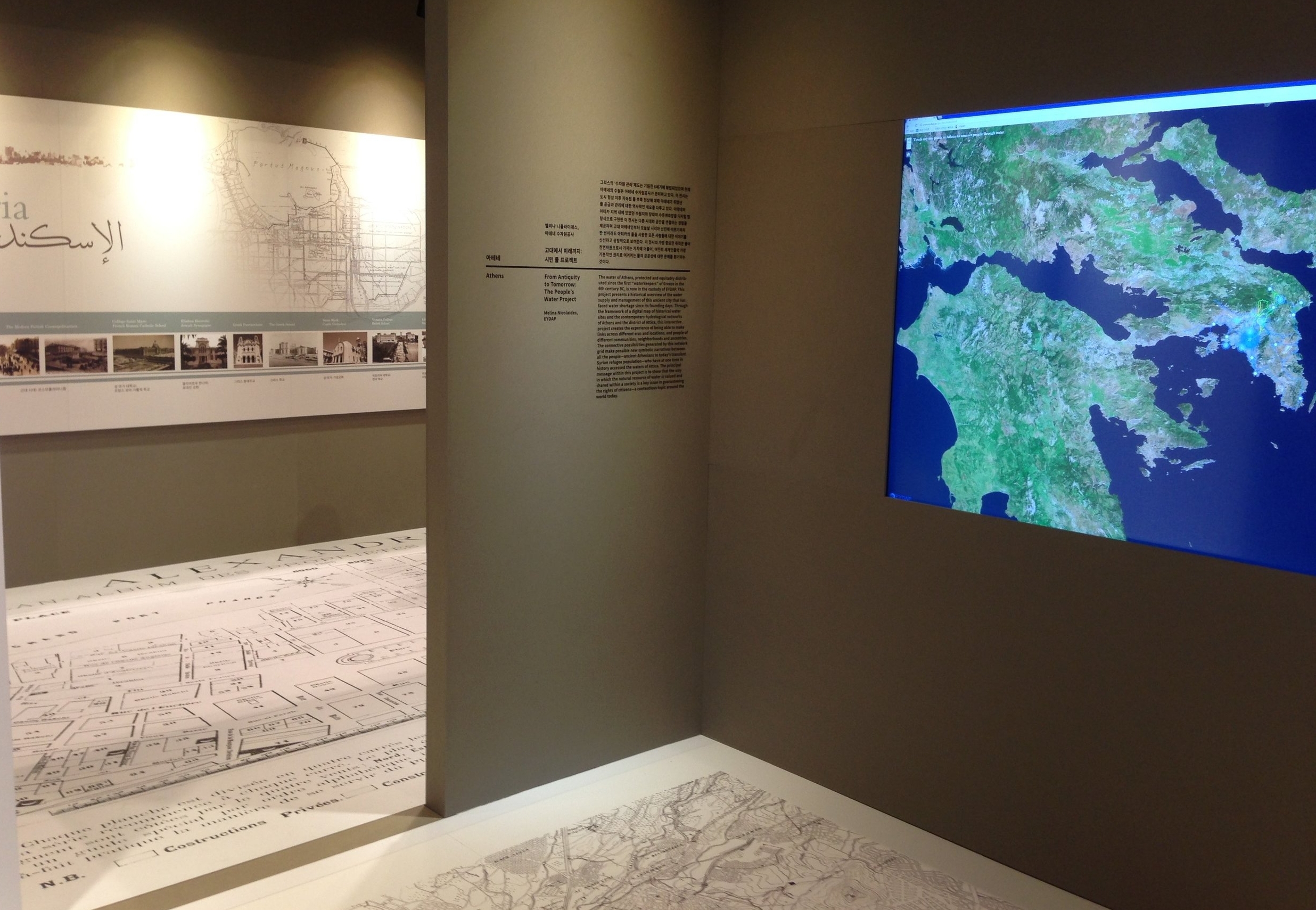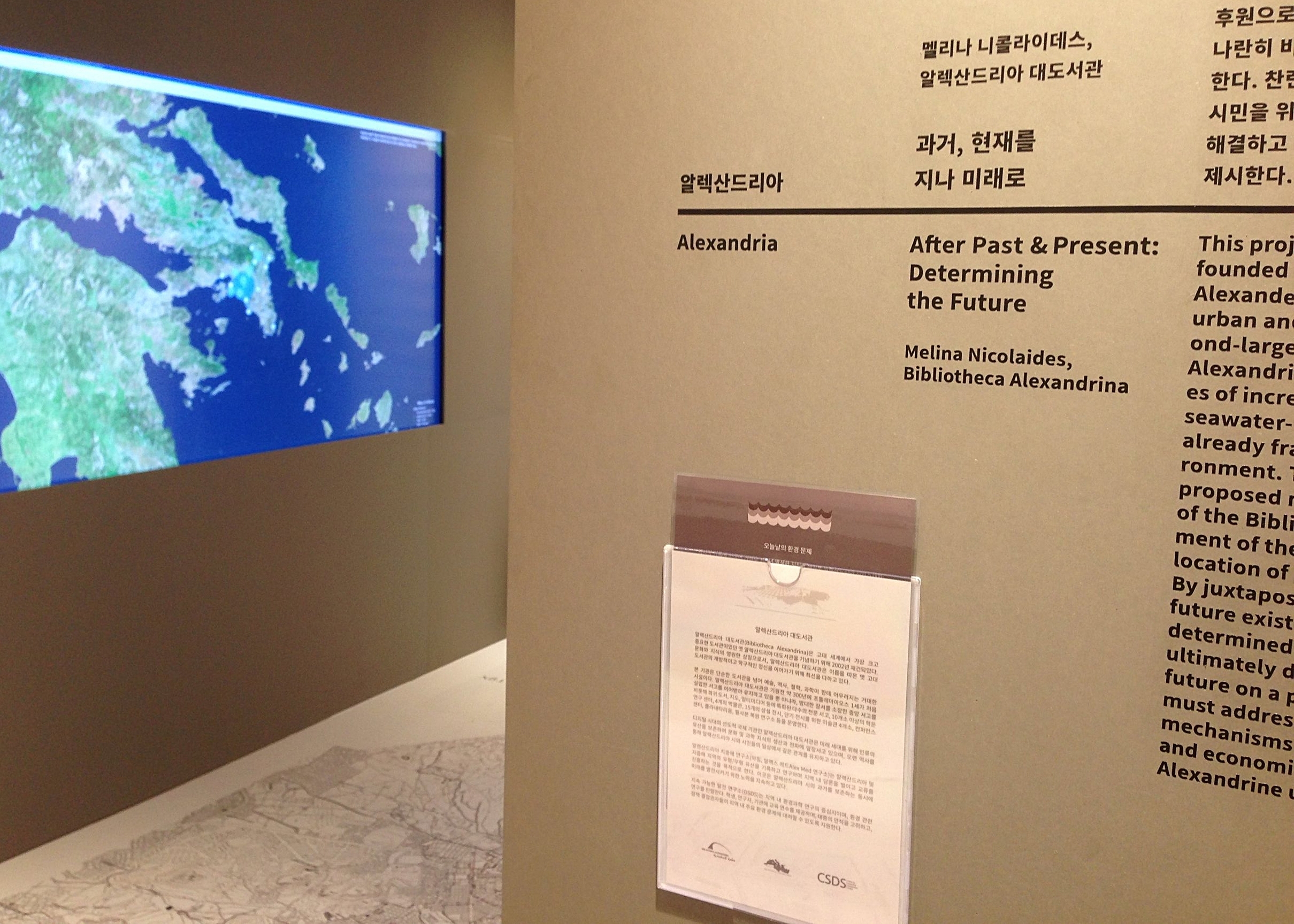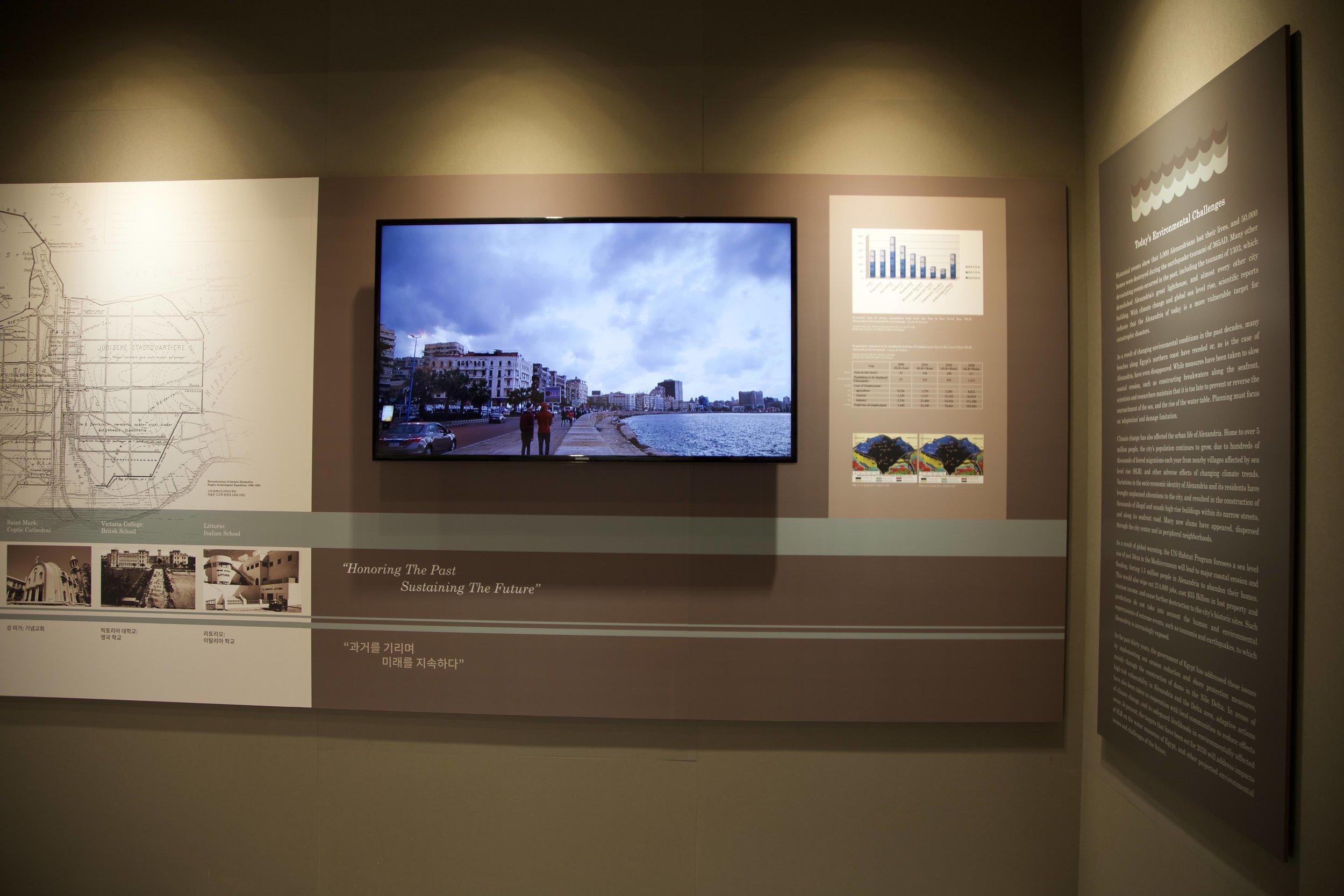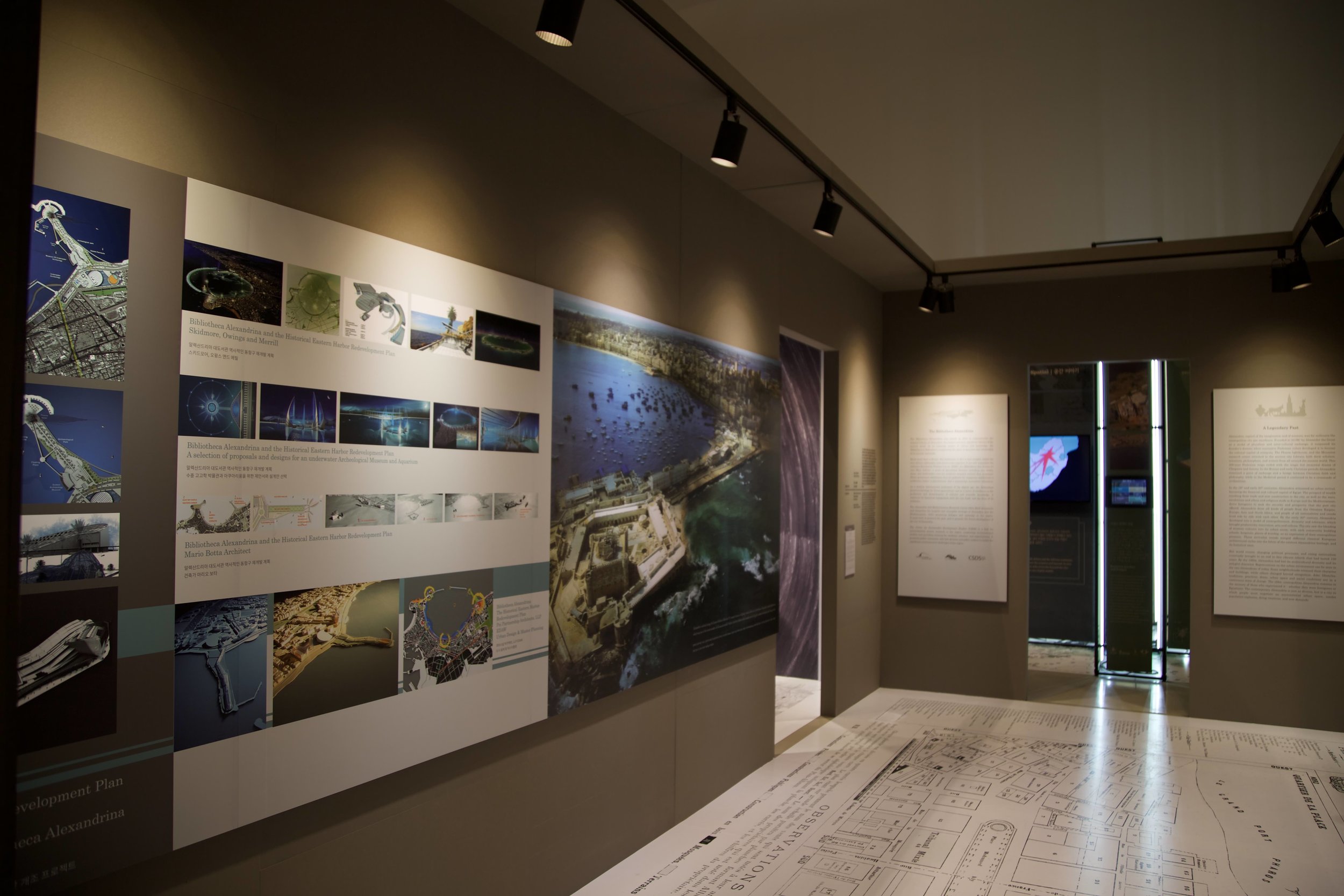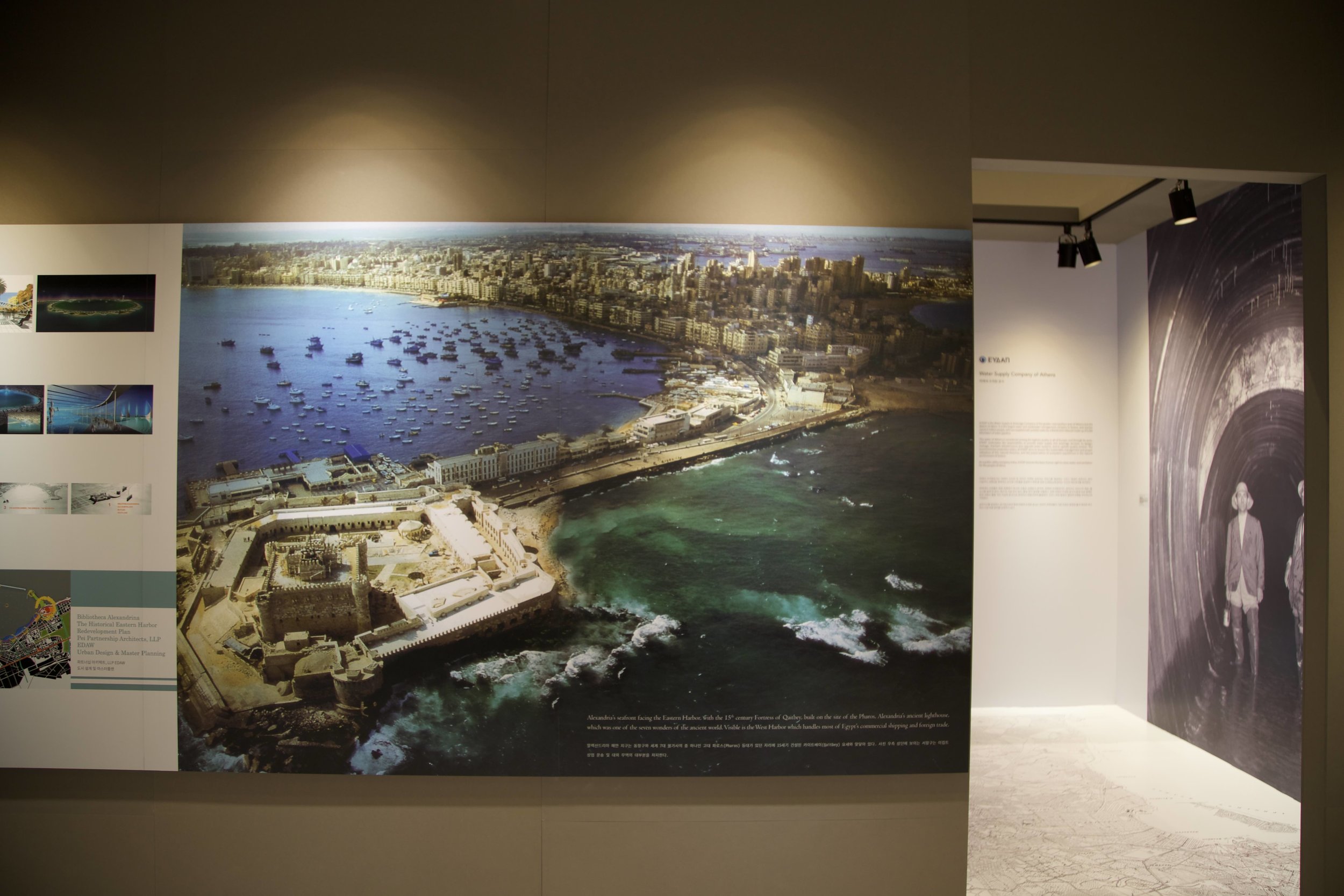 Regional Urban Centers Project: Historical maps of the Region courtesy of the Bank of Cyprus Cultural Foundation Collection | Nicosia City Project: Historical maps of the City courtesy of the Leventis Municipal Museum of Nicosia & the Bank of Cyprus Cultural Foundation Collection
4 CITY PROJECTS:
in collaboration with:
FUTURE EARTH MENA REGIONAL Center
2. NICOSIA City
in collaboration with:
The CYPRUS INSTITUTE
3. Athens City
in collaboration with:
EYDAP Athens Water Company
in collaboration with:
BIBLIOTHECA ALEXANDRINA
Curator: Melina Nicolaides
THEMATIC Exhibition "NINE COMMONS" | Donuimun Museum Village
The Thematic Exhibition was housed within the Donuimun Museum Village, a newly-renovated village rich in history and culture that was achieved through Seoul's urban restoration efforts. It is home to remodeled traditional Korean 'hanok' timber houses, and about 30 buildings dating from the Japanese colonial era to the 1980s. The Museum Village had a central square, restaurant, café, library, shops, the Seoul History Museum next door with a movie theater, and the parks of Gyeonghuigung Palace.
This venue showcased 40 projects that addressed urban issues, and which presented solutions for urban problems through technology, policy, lifestyle, and design methods. Within this venue was the Live Project 'Urban Foodshed' that seeked to provide a vision for alternative urban food systems based on the sustainable use of land, water, and energy. It also housed the Biennale's Restaurant and Water Café, where lectures and talks were organized through the two-month duration of the Biennale.
The EM/MENA Project at the Urban Foodshed |
"Going Beyond Sustainable: water. soil. land. food."
The first iteration of ACTIVATE's research-based EM/MENA Project was also presented in the 'Urban Foodshed' section of the Thematic Exhibition. In this venue, this ongoing initiative focused on the extra-urban perspective of the escalating resource crises within the region of the Eastern Mediterranean, Middle East and North Africa.
Many countries of this region—considered to be a climate change 'hotspot'—face ever-increasing combined pressures on the sustainable use of freshwater supply, on energy production, and of food resources in urban centers, just as in rural areas and farming communities.
Hence, the Project's Live Presentations brought a series of experts to the 'Urban Foodshed'—scientists and individuals working "on the ground"—to share with their Korean counterparts and with the general public of Seoul, their personal experiences, hands-on knowledge and practices regarding present and future solutions envisioned for water, food and energy in the EM/MENA region.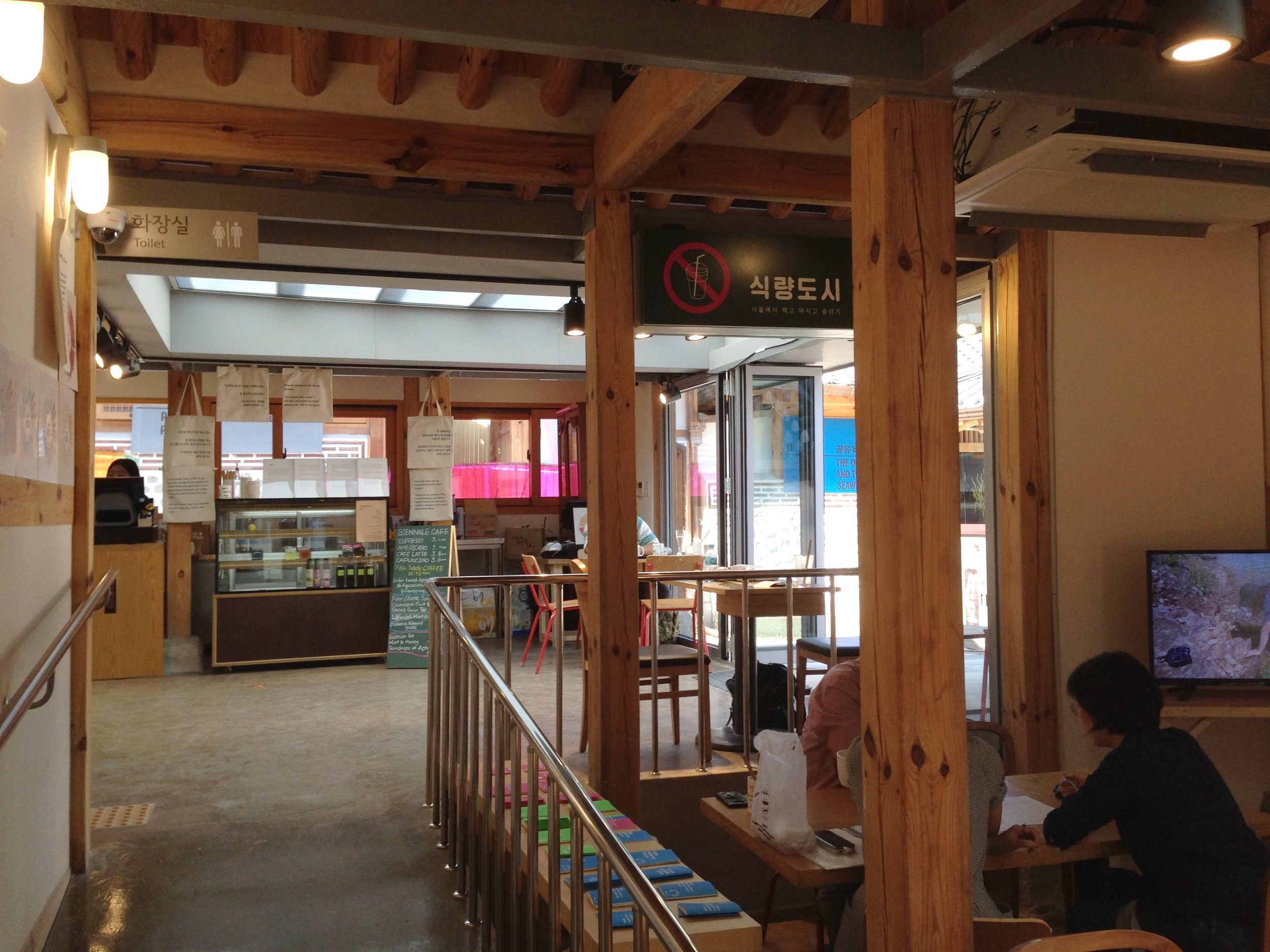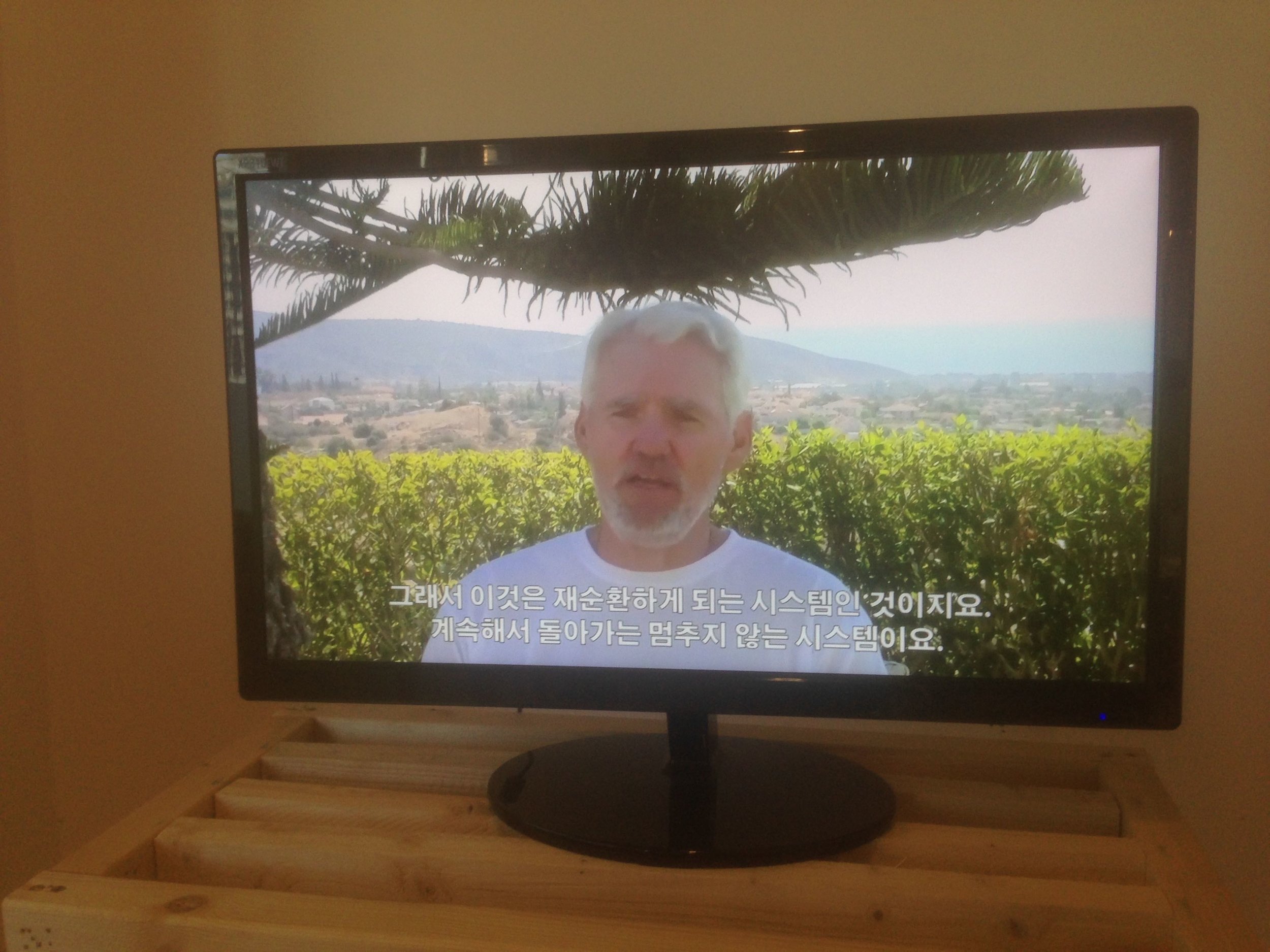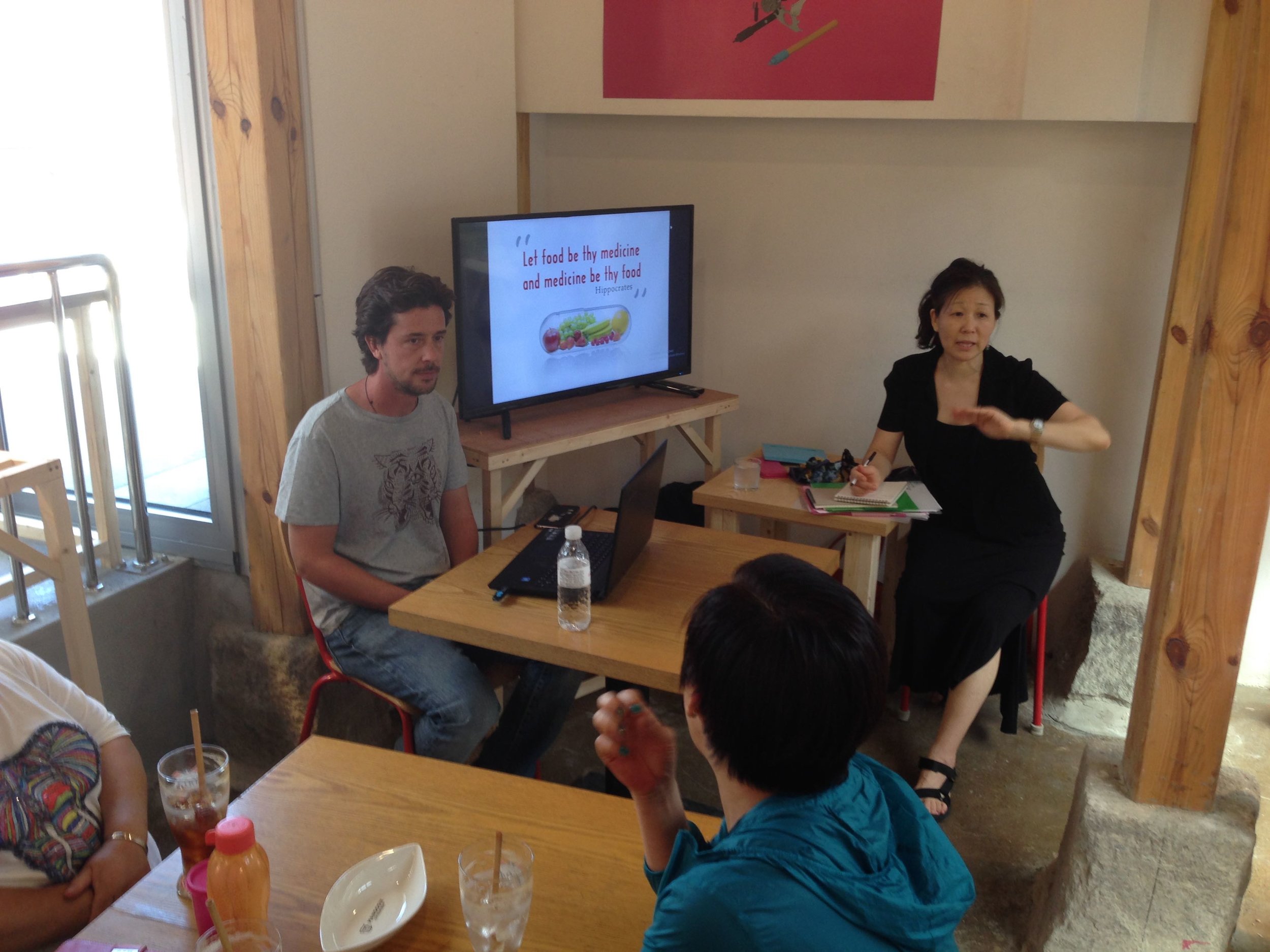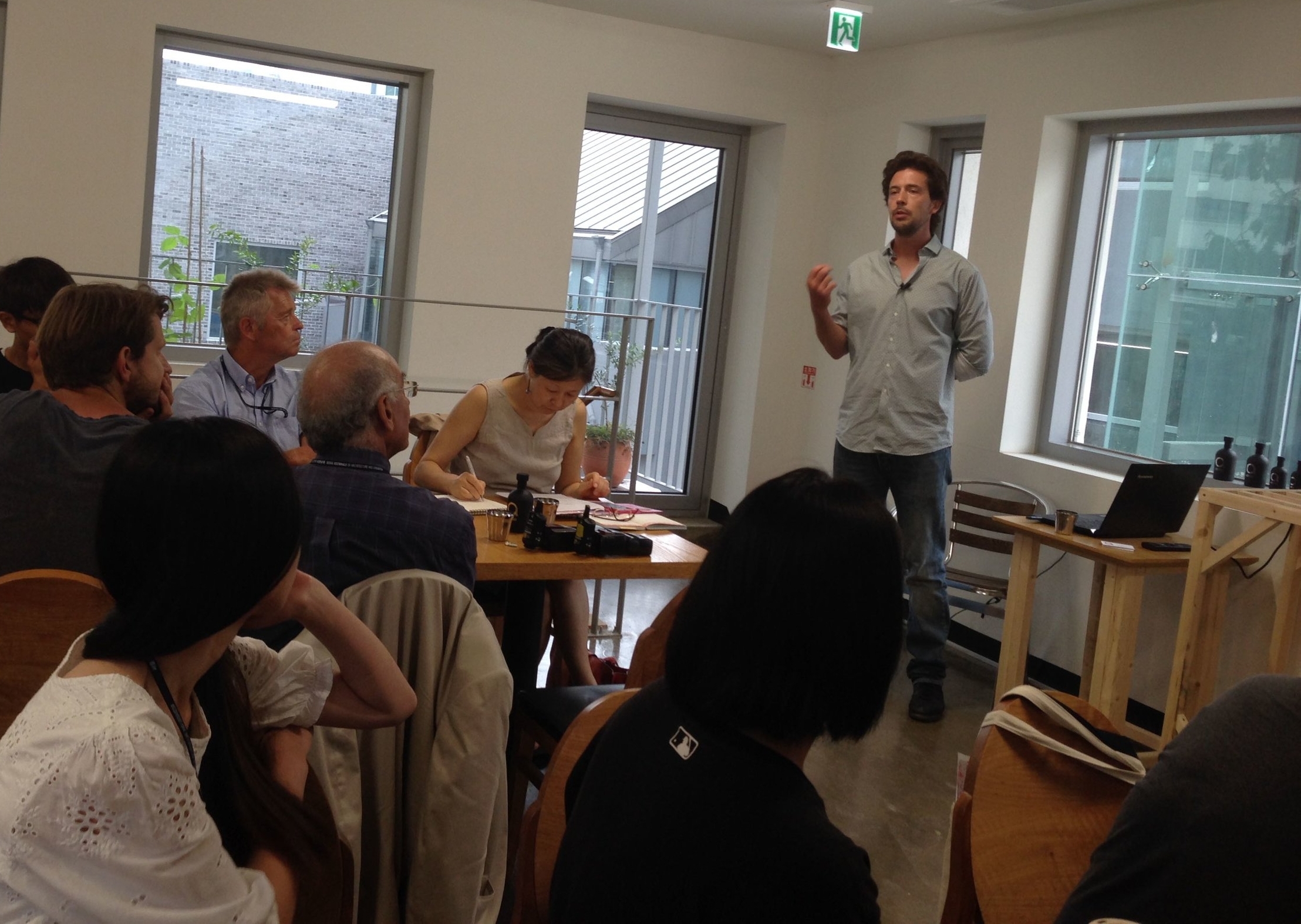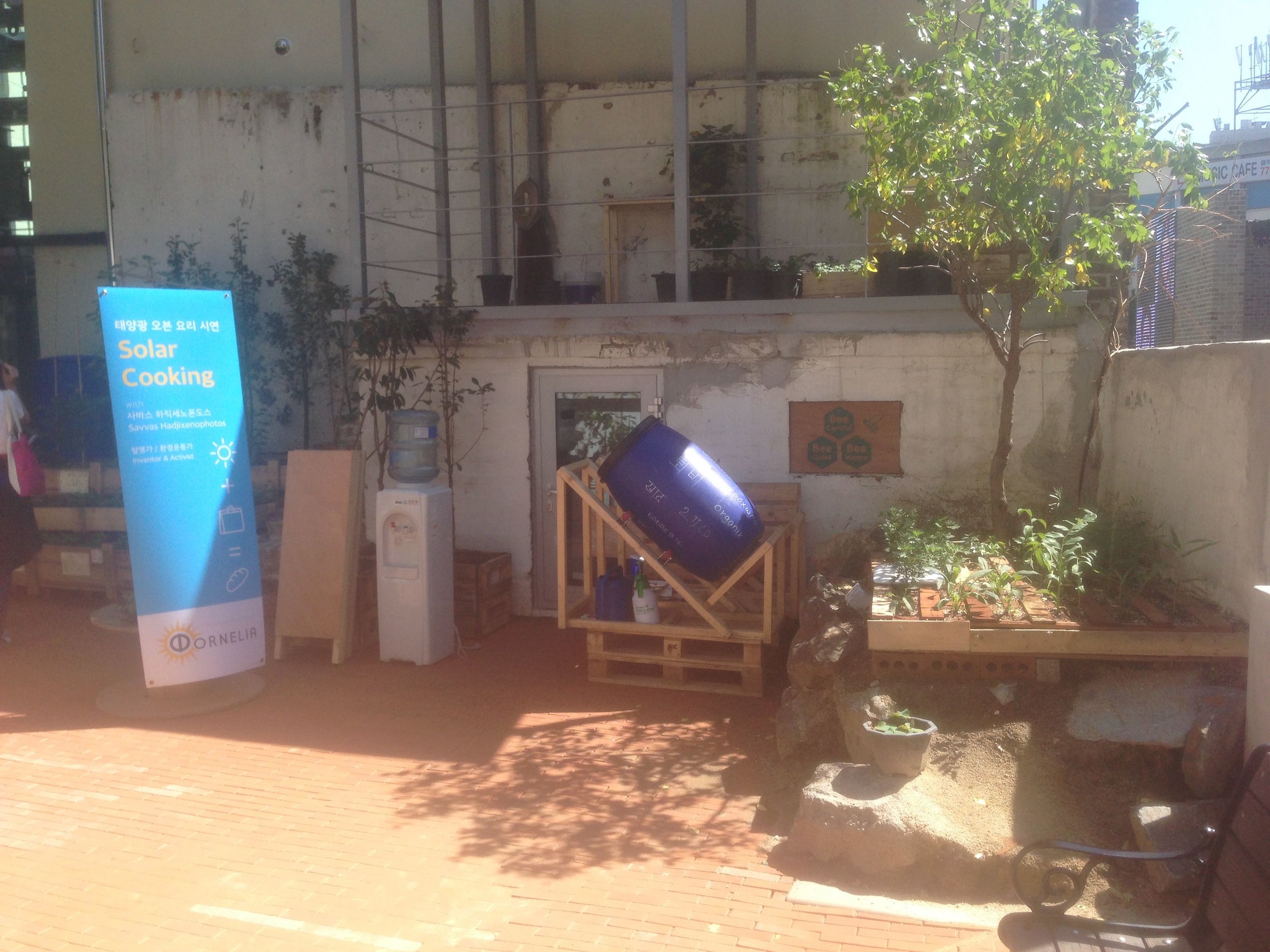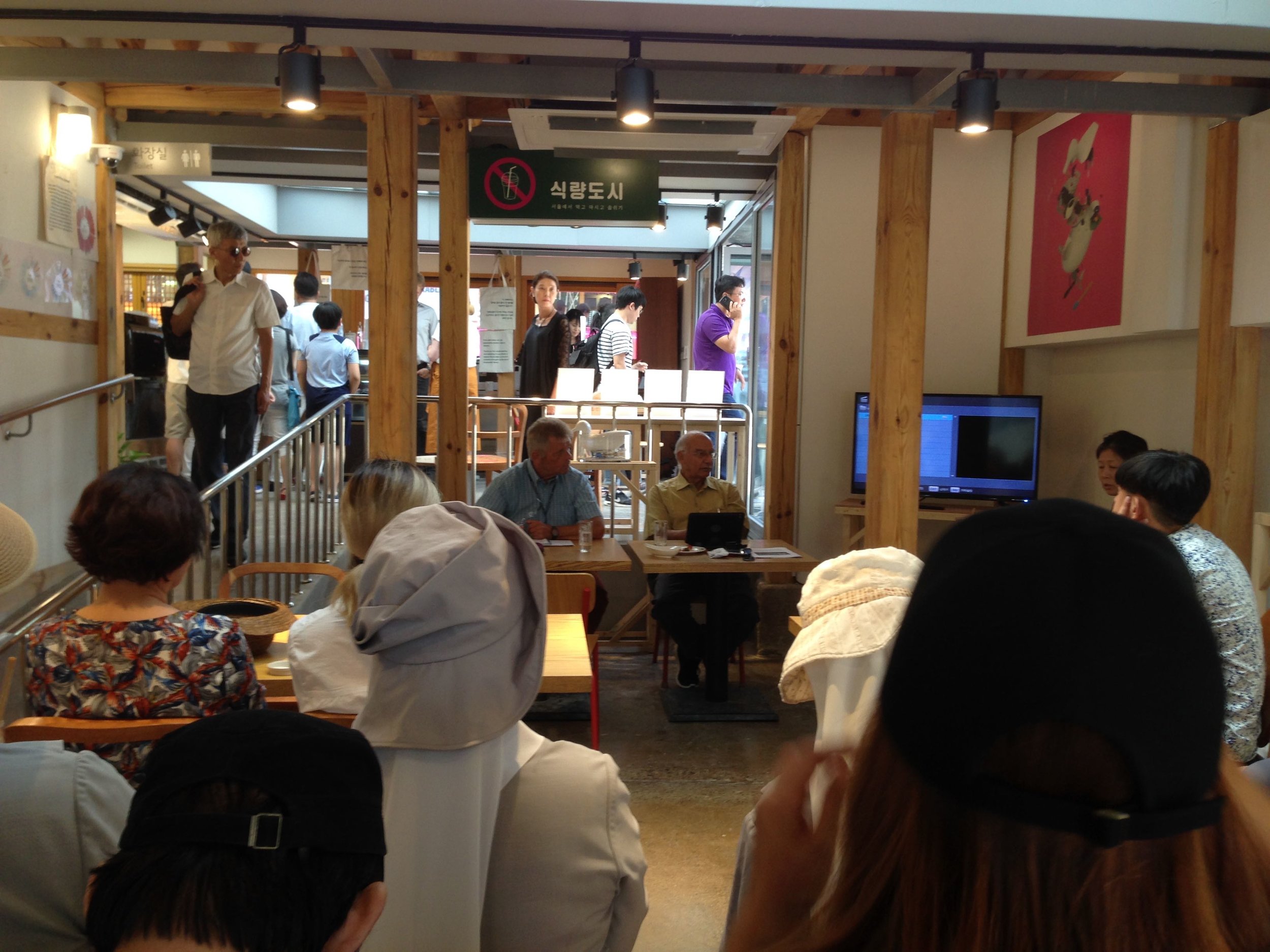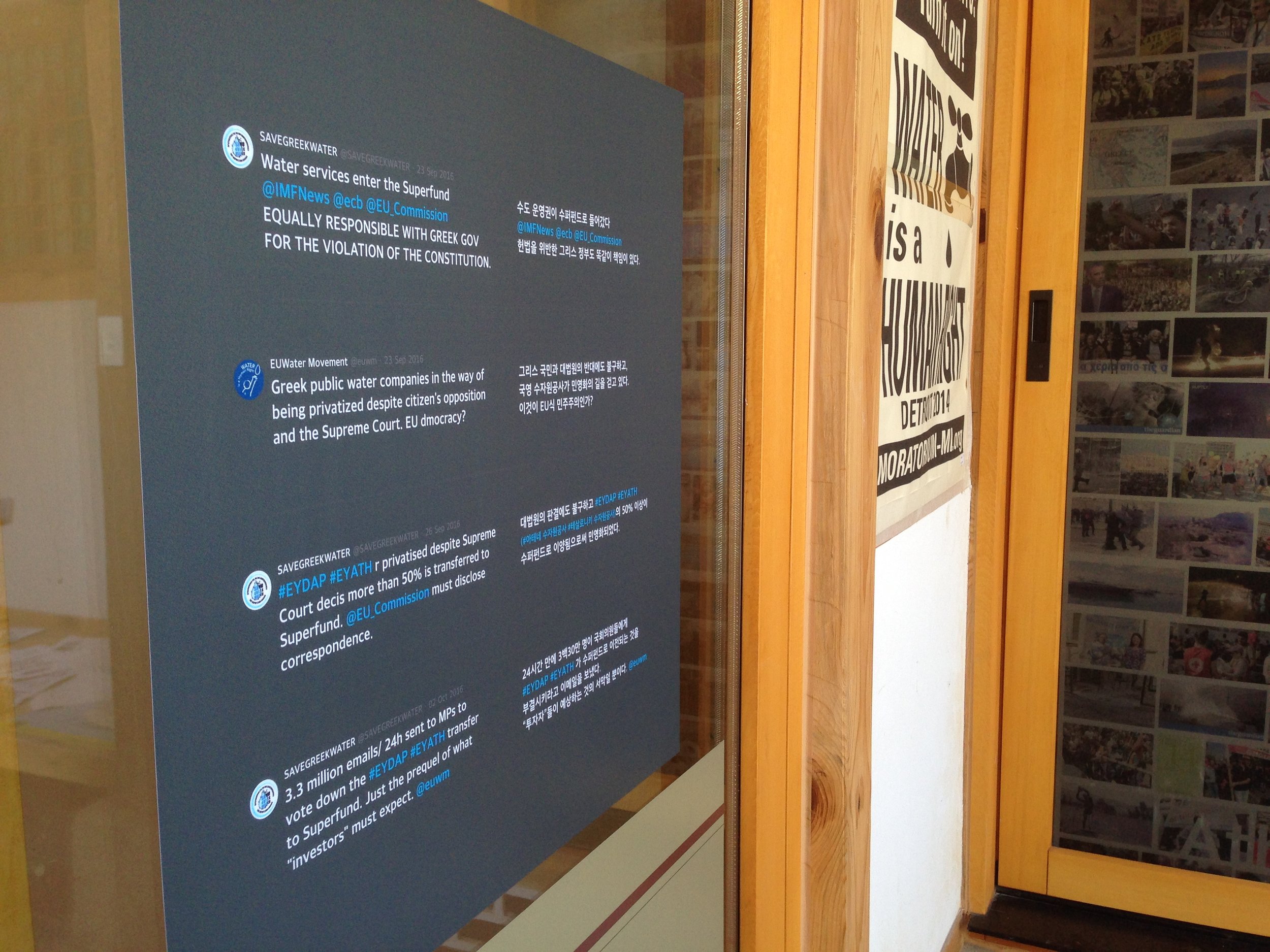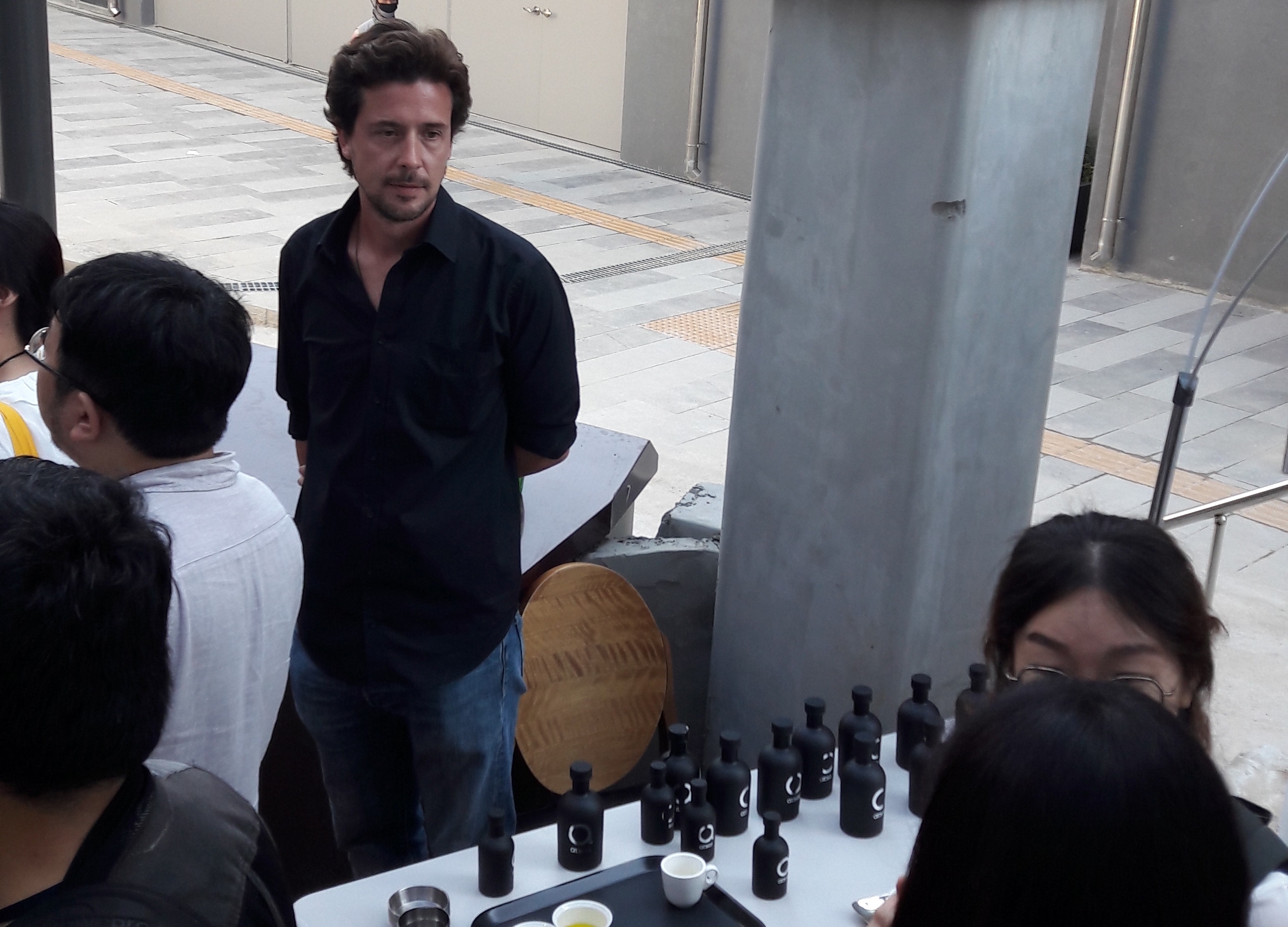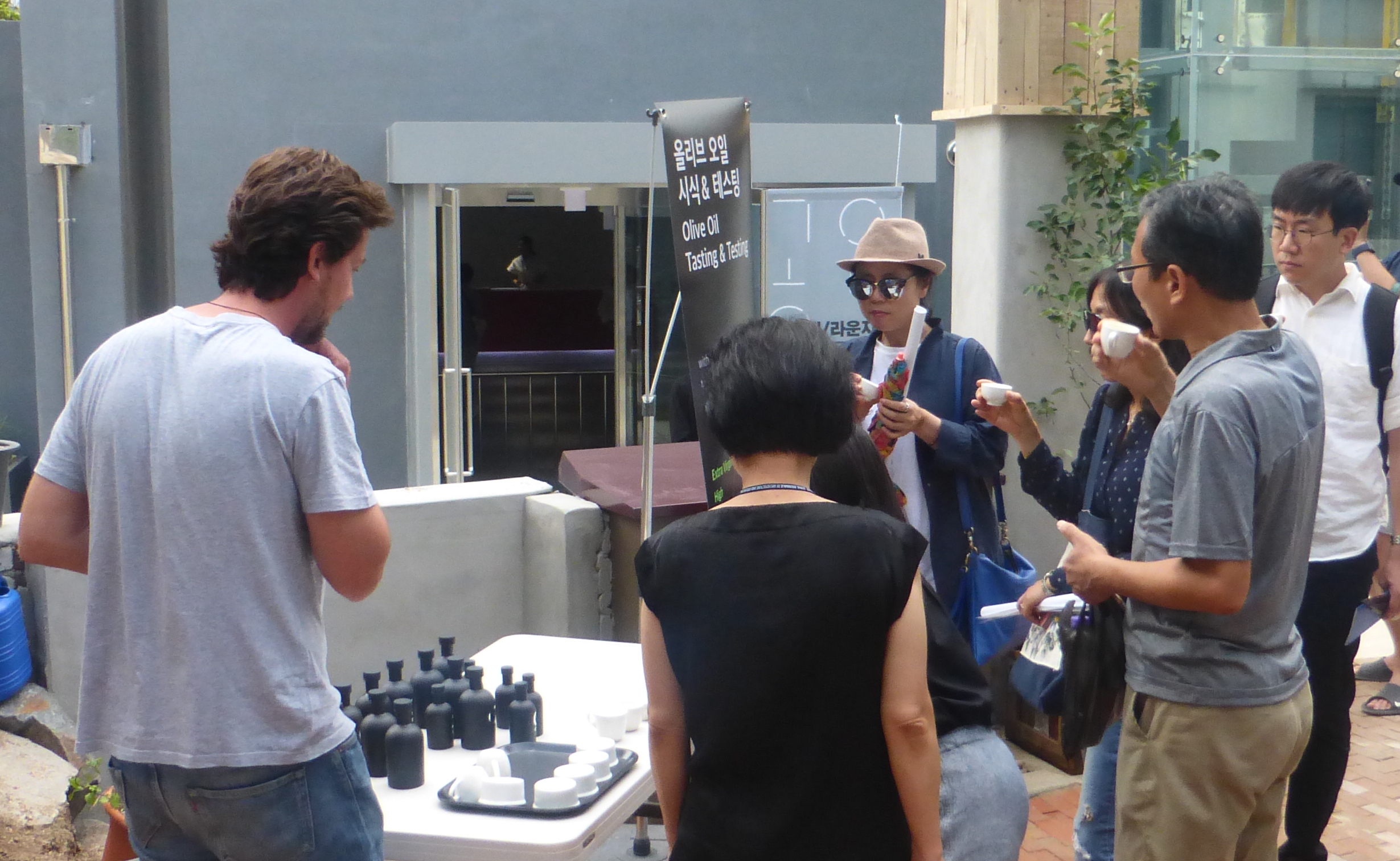 CONTRIBUTORS:
Nicolas Netien of Atsas Organic Farm Cyprus, farmer, environmental engineer, soil biologist, and authority on agro-ecology, shared how the philosophy of Atsas and regenerative agriculture can reverse climate change and restore ecosystems; and the secrets behind having produced the world's most nutritious High Phenolic olive oil.

Savvas Hadjixenophontos, electronics engineer and inventor in Cyprus, shared his knowledge of renewable energy, and cooked food in his Fornelia portable solar oven, a high-efficiency invention that contributes to a future without carbon-based fuels that cause deforestation, and land & air-quality degradation.


Dr. Manfred A. Lange, scientist and Director of Future Earth MENA Regional Center discussed the multiple current and projected impacts of climate change on water availability, and the increasingly interconnected nature of water - energy - food (the WEF Nexus), in the countries of the EM/MENA Region.

Dr. Salah A. Soliman, scientist and Director of the Center for Sustainable Development Studies at the Bibliotheca Alexandrina, addressed water-related environmental threats, such as sea level rise, faced by the northern coast of Egypt; and how agricultural practices have had to adapt to saltwater intrusion in the low-lying and food-producing Nile Delta.
Presenting examples from locations such as Greece, Cyprus, Egypt, Lebanon, Yemen, Saudi Arabia, Iran, other regional and resource-related issues addressed in the Project included:
• Seed saving and future food security; permaculture-based soil-restoration and reversal of desertification; aquaponics and soil-less farming techniques for semi-arid areas; regional composting techniques and beekeeping practices; traditional climate-based water harvesting methods; ecosystem restoration and growing food in desert conditions; eco-friendly biological pest control.
• In addition to this was a presentation that addressed the potential impact of current austerity-led economic pressures to privatize water resources and distribution systems, with a focus on the example of the ongoing threat to the water supply of Greece. Source material presented was contributed by the EYDAP Employees Federation of the Athens Water Supply & Sewerage Company archives, and the water anti-privatization campaign of the citizen's initiative, Save Greek Water.
Ministry of Education & Culture

REPUBLIC OF CYPRUS
Ministry of Agriculture,
Rural Development & Environment
REPUBLIC OF CYPRUS
Banner image: Seoul City Hall with Seoul Biennale Exhibition banner